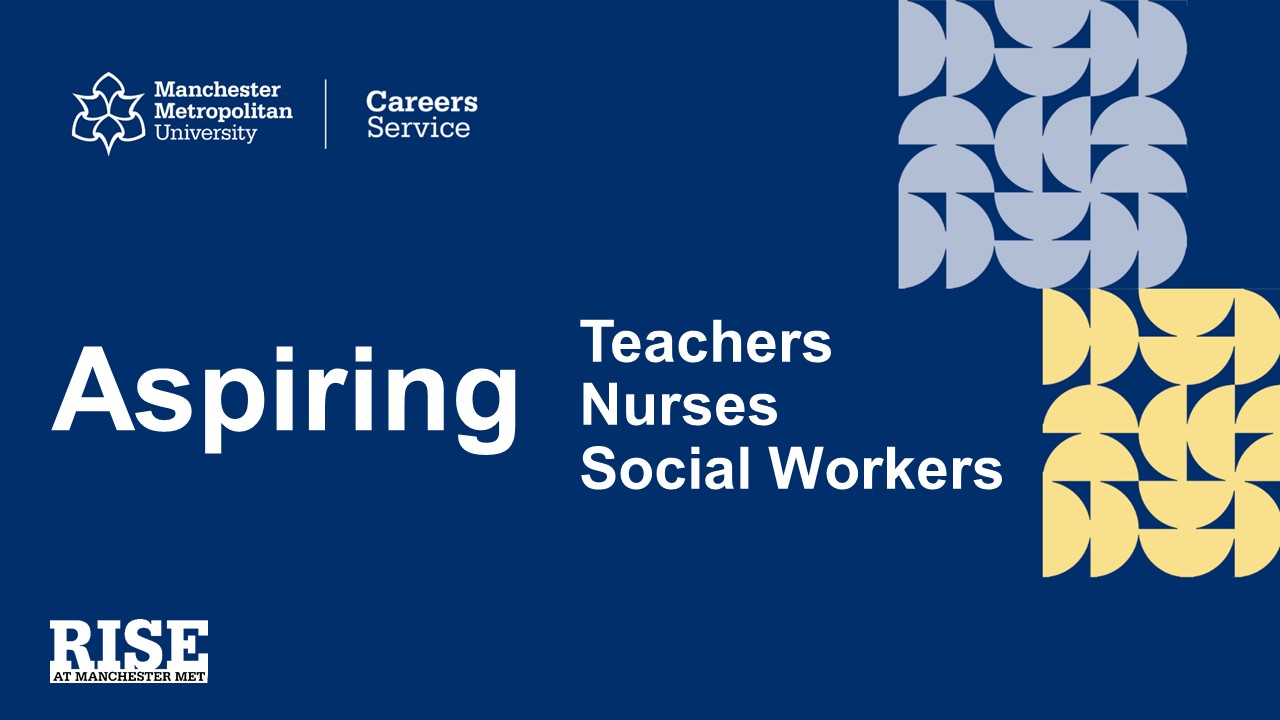 //REWORK THIS
Activity: Takes place with a fixed time and schedule
You will earn 300 gold points for completing this activity.
Log In To Book
Aspiring Nurses
Be trained to support wellbeing in a health or social care settings, and the gain experience, skills and knowledge you need to transition to a career in Nursing
This programme supports talented Man Met students - from any discipline or subject - to transition into a career in Nursing. Through the programme you will gain:
Careers Insights into Nursing, and some of the ways you can advantage yourself in the applications process.
Relevant Skills with a training programme related to wellbeing and befriending, and an understanding of how these are applied by practicing nurses.
Practical Experience with a short placement or project with an organisation* supporting people in the community. This will enable you to appreciate the full range of contexts in which Nurses work. You will be expected to play a proactive role, enhancing the organisations ability to offer emotional and social support.
The programme will combine on-campus sessions, self-study and placement work as set out in the schedule. On completing the course you will receive 250 points - with the opportunity to earn a further 160 with the recommended self-study kits.
Completing this programme will help support your application to MSc Nursing and you will be able to demonstrate a full understanding of the role and skills required to be successful in these professions.
*Please be aware you will need to complete a DBS clearance check to take part in the placement element of this programme, this will be completed after the advertisement is closed & will be paid for by the programme - however you will need to provide documentation for this.
This activity is a Man Met Rise Career Incubator: Whilst conventional graduate schemes start when you finish University and secure a job, through Man Met Rise we make this kind of experience and training available to you before you leave us. We want to give you every advantage in accelerating your career towards your goal. Priority will be given to students who have engaged with the programme and attained their silver or bronze Health & Social Care badge.
Associated Badges:
In A Nutshell...
Gain insight...into a career in Nursing and Social Work
Engage...with students and alumni to hear about their experiences of the course and careers
Develop skills...in befriending and developing professional relationships
Gain experience...working within a health and social care setting or on a project for a third sector organisation
Showcase...your knowledge and experience for your Nursing or Social Work application
Earn up to 300 Rise points ... which can be recognised within your degree.
Schedule
29/05/23 to 02/06/23 - Brooks Building




Careers in Nursing

Learn more about postgraduate pathways to a career in nursing and gain vital skills to help you on placement with a week long series of events.

05/06/23 to 16/06/23




Placement Experience

Put your skills into practice in a volunteering project in Greater Manchester (note: you will be allocated to one of these two weeks). Whilst you are not on placement, you are encouraged to complete optional self-study kits.

17:00 to 18:00 on 16/06/23 - Brooks Building




Celebration and Next Steps

Join us on campus to celebrate your pre-graduate scheme, receive your certificate of completion and support with making an application to a conversion course.