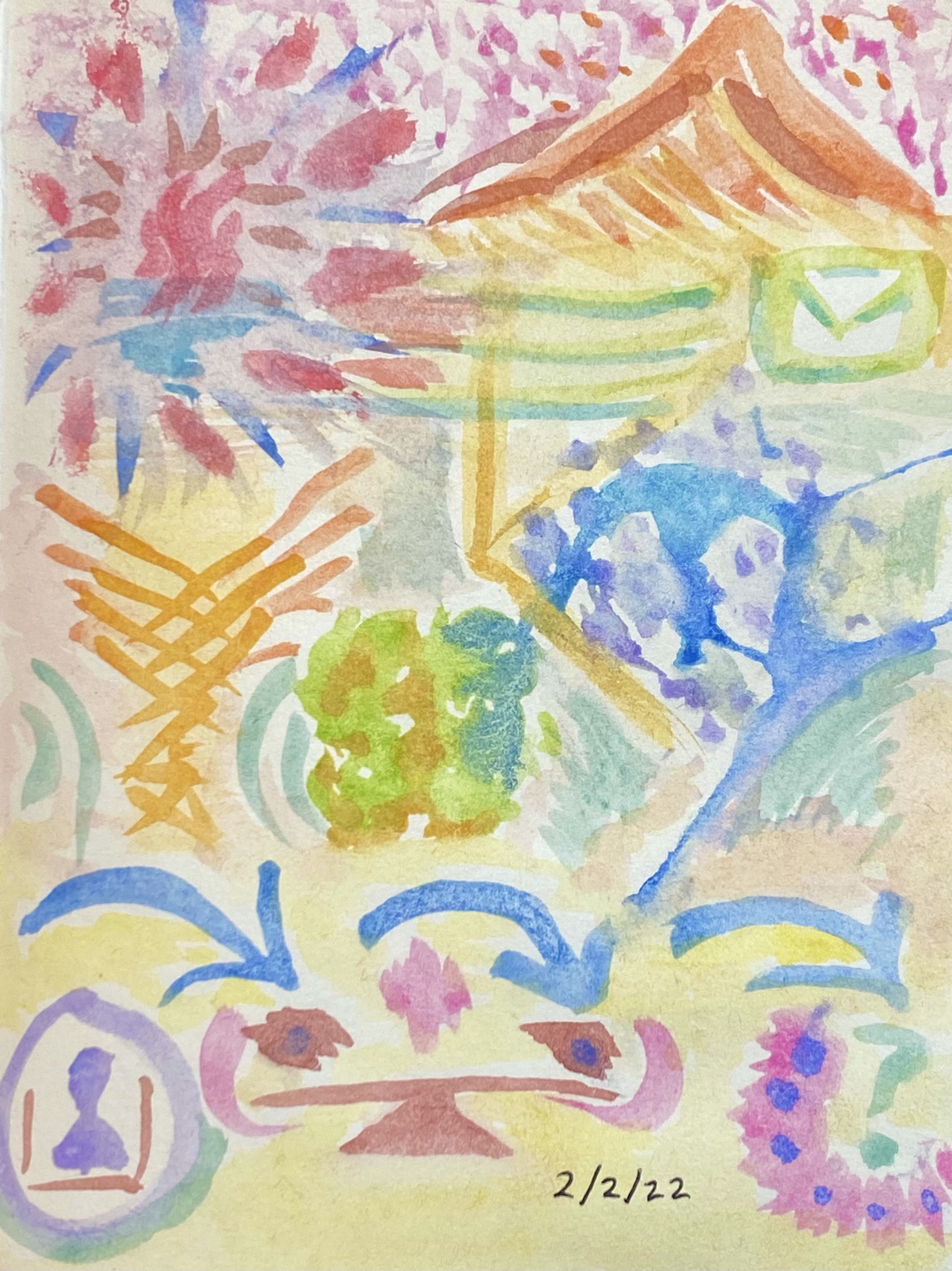 Takes place with a fixed time and schedule
Log In To Book
Arts for Wellbeing - Jamie-Lee's Action Art Journal
A workshop inspired by the Action Art Journal for those who are interested in arts for wellbeing, led through a series of mindful exercises. Using colours and shapes as a translation for emotion.
The Action Art Journal has been designed to cater different emotional reactions - focusing on the fight or flight responses. In collaboration with designer Molly Swann, Jamie-Lee and Molly recognised they both responded to emotions in different ways and at different times. By incorporating the two responses into the journal, we hope this provides people a space to go to when experiencing difficult emotions. Jamie-Lee has been using the Action Art Journal to inspire workshops that utilise colours and shapes as a way of expressing emotions. She uses colour-coded shapes to process emotions and visualise something that only the creator can understand and translate. Within the workshop, students will have the chance to create their own visual diary and produce reactive art. Please bring along at least 5 pieces of plain paper, preferable A4. Please also bring any colour pencils, pens, crayons, pastels, paints or any other colourful medium.
In A Nutshell...
Sign up... for two hours of de-stressing activity at home
Journal... in a calm and relaxing session
focus... on your wellbeing
Open to everyone... to help create an outlet for different emotional reactions
Earn up to 8 Rise points ... which can be recognised within your degree.
Schedule
13:00 to 15:00 on 09/03/22 - Takes place online




Arts for Wellbeing workshop

Action Art Journal