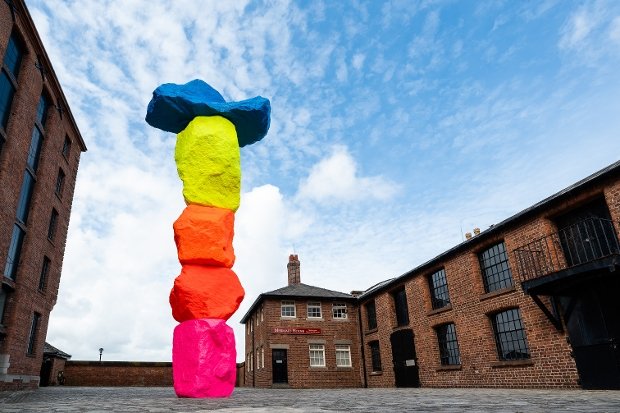 //REWORK THIS
Activity: Takes place with a fixed time and schedule
You will earn 205 bronze points for completing this activity.
Log In To Book
Art and Design International Summer School
Art and Design International Summer School which combines taster sessions in Art, Design, Photography, Illustration and Fashion with cultural visits to Manchester International Festival, Liverpool Biennial of Contemporary Art, Peak District and Chester.
The Art and Design Summer School will entail a combination of hands-on creative projects, ranging from drawing, to photography, illustration, painting and design with visiting key exhibitions and museums in Manchester and Liverpool.
You will produce art and design works in response to open briefs, specific sites (i.e. Tabacco Warehouse Liverpool; Northern Quarter Manchester) and collaborate with students from the British Univerisity of Egypt and from across the university on a circular economy/sustainable group project.
You will produce art and design works, engage in the largest visual arts biennial in the UK and the Manchester International Festival and meet representatives from Fashion, Design and Art Industry. You will also gain inter-cultural competency by working together with students from Egypt and from across Manchester Met.
Please note, currently, students will need to cover the cost of their journeys to Liverpool and the Peak District, but we are looking to see if this can be subsidised. Please keep checking this page for updates.
In A Nutshell...
Engage .... in studio based creative activities
Collaborate .... on art and design projects with students from the British University of Egypt
Upskill ... your knowledge of international contemporary art and culture festivals in Liverpool and Manchester
Engage ... in short creative projects on and off campus
Earn up to 205 Rise points ... which can be recognised within your degree.
Ticket Options
Schedule
10:00 to 12:00 on 17/07/23 - Benzie Building foyer




Meet and greet

In this scheduled meeting you will get to know the project participants, the staff team and the facilities.

10:00 to 18:00 on 18/07/23 - meet at Liverpool Lime Street Train Station (tbc)




Trip to Liverpool Biennial

This trip to the Liverpool Biennial, UK's largest festival of contemporary art, will provide research opportunities for your creative practice. Curated by Khanyisile Mbongwa: uMoya: The Sacred Return of Lost Things' the show spans across the city.

10:00 to 14:00 on 19/07/23 - meet in Benzie Foyer




Urban sketches

In this scheduled session you will sketch and draw in the city centre of Manchester.

09:30 to 16:00 on 20/07/23 - meet in Benzie Foyer




Fashion research and activity

In this scheduled session will combine hands on project work with a visit to Manchester Art Gallery to meet industry partners.

09:30 to 16:00 on 21/07/23 - meet in foyer of SODA building




Animation project

In this scheduled session you will be introduced through hands on project to animation and very basic fundamentals of game design. Analogue and digital activity.

11:00 to 16:00 on 22/07/23 - meet at Liverpool Lime Street Train Station




Trip to Liverpool Biennial outbuildings and Anthony Gormley sculptures

In this second scheduled Biennial trip you will visit the former Tabbacco Warehouse in the North Docks and the Sir Anthony Gormley sculptures on the beach in Crosby.

10:00 to 16:00 on 24/07/23 - meet in the Benzie Foyer




Photography project

In this scheduled session you will explore the city through analogue and digital photography and learn about the power of photography in the urban everyday.

09:30 to 16:00 on 25/07/23 - meet in Foyer of Benzie




Painting project: Radical Figures

This scheduled session will be hands-on Fine Art studio project focussing on creating large-scale figurative collaborative paintings

09:30 to 17:00 on 26/07/23 - meet at Piccadilly train station in front of main ticket office




Field trip to Peak district

On this scheduled session we will visit the oldest national park in the UK to sketch and walk and also visit Buxton to experience the architecture of a Northern Spa town.

09:30 to 16:00 on 27/07/23 - meet in Benzie Foyer




Circular Economy in the context of art, design and fashion

In this scheduled session you will engage in a sustainability group task on campus.

09:30 to 13:00 on 28/07/23 - meet in Benzie Building foyer




Present and share

This scheduled meeting will provide an opportunity to present and share all the work developed during the individual sessions and days of the International Art and Design Summer School.

13:00 to 18:00 on 28/07/23 - meet in Benzie Building entrance




National Trust property visit

Scheduled afternoon session to visit a National Trust Property near Manchester (extra cost my apply for entrance fee and minibus.)