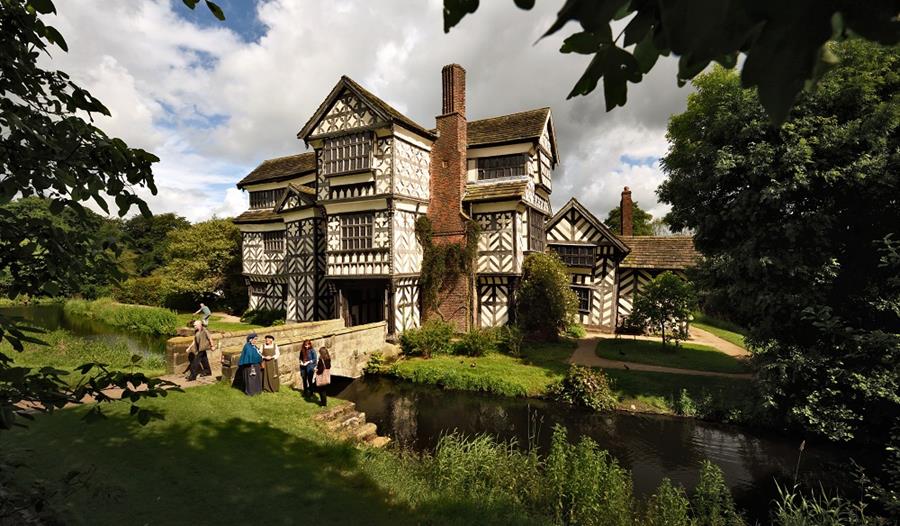 Takes place with a fixed time and schedule
Log In To Book
Archaeology Internship with the National Trust @ Little Moreton Hall
Work at a sixteenth-century National Trust property to help them better understand the history of the garden and its features. You will also gain experience of using archaeological methods, and of working with a heritage organisation.
During this internship, you will work with Dr Ben Edwards and Dr Kathryn Hurlock to research the history and composition of two garden features at Little Moreton Hall in Cheshire. The internship assumes no previous knowledge or experience, so you will be trained on the methods you will need to use, like geophysical surveying, and introduced to the history of the hall. Over two days on site, you will work with Ben and staff from the National Trust to survey the grounds and take samples for analysis. After these training days, Ben will work with you to analyse the data so that you can provide feedback to the National Trust on the composition and creation of these features, and produce a poster for display to the public.
In A Nutshell...
Collaborate... with students and staff from the university, and staff from the National Trust.
Upskill... by learning how to survey and analyse historical garden features.
Learn... about the history of one of Cheshire's most fascinating historic houses.
Engage... with the public by producing a poster for use at a National Trust property.
Earn...up to 150 Rise Point.
Earn up to 300 Rise points ... which can be recognised within your degree.
Schedule
10:00 to 15:30 on 21/04/22 - GM301




Briefing and Training Session

In this scheduled meeting we'll get to know the project team, learn about the background history of Little Moreton Hall, and about the methods you will need to use to survey the site. No previous experience necessary!

24/04/22 to 25/04/22 - Little Moreton Hall, Cheshire




Fieldwork at Little Moreton Hall, Cheshire

You will spend two days at Little Moreton Hall, a National Trust property near Congleton in Cheshire, working with Dr Ben Edwards and Trust staff to survey garden features at the site.

10:00 to 15:30 on 05/05/22 - Geoffrey Manton, 301




Post-survey Workshop

In this session you will work on analysing the geophys data from Little Morton Hall, and prepare ideas for a public-facing poster which will explain the work you have done to visitors to the Hall

06/05/22 to 20/05/22




Project Poster

You will produce a poster explaining your work on the site for a public audience.