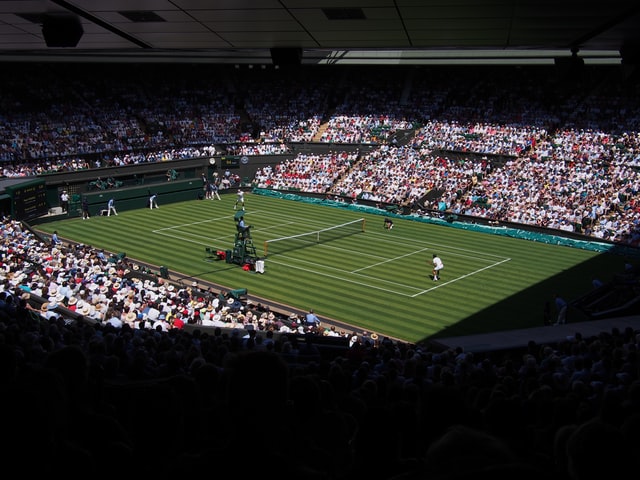 //REWORK THIS
Activity: Takes place with a fixed time and schedule
You will earn 300 bronze points for completing this activity.
Log In To Book
Activating for good – exploring corporate social responsibility in sports sponsorship
The internship involves scoping the current practice and academic literature on corporate social responsibility (CSR)-linked sponsorship activations in sport. Your work will help to inform a funding bid for a project exploring consumer responses to CSR-linked sports sponsorship activation.
Host Researcher: Dr Leah Gillooly
The internship forms part of a project, in its very early stages, which aims to explore consumer responses to CSR-linked sponsorship activation. Sponsorship activation refers to the additional investment and marketing activities that take place alongside a sponsorship deal. Examples include social media posts, promotional events, advertising, linked-promotions and, importantly in this context, CSR-related activities such as making charitable donations. In all cases, these marketing activities are classed as activation if they are linked in some way to a sponsorship deal, whether of a team, an individual, an event, a venue, or an organisation. The integration of CSR activities into sponsorship programmes in sport is something that is under-explored in the academic literature to date yet is becoming increasingly common in practice as brands become more and more concerned about their wider environmental and social impact. This research internship is your opportunity to gain experience in finding and reviewing academic literature as well as gathering evidence of current industry practice in relation to CSR and sports sponsorship activation. Your role will be to find and review literature on CSR and sponsorship activation and related topics and to produce a summary of this literature, for example in the form of a spreadsheet. Guidance on search strategies, keywords, and areas to focus on in the documenting of the literature will be provided in your initial meeting with the lead researcher on the project. In addition, you will be asked to carry out research (using Internet and relevant industry database sources) to identify examples of best practice in CSR-linked sports sponsorship activation. The purpose of this is to begin generating a database of examples to inform the research design of the proposed project. As the project is in its very early stages, the purpose of the work you will do in this internship is to inform the development of a bid for funding to carry out the full project. Bidding for research funding is a key part of academic life and such funding is crucial in allowing academics to carry out impactful and innovative research. Therefore, by gathering and collating information in your internship, you will be contributing to the development of future funding bids. The skills you will develop through the internship include desk research, literature reviewing, time management as well as written communication. All of these skills are crucial for those looking to pursue further study and/or research careers but are equally valued by employers in industry. Therefore, we believe that this internship will be your opportunity to gain experience to enhance your CV, no matter what career path you are looking to follow. The nature of the internship role means that you will be required to work largely independently, although you will have meetings with the lead researcher (some in-person and some online) at points throughout the internship, alongside support from your PhD student mentor. For this internship, we are looking for someone with the following experience/knowledge: · Broad academic knowledge and understanding in the field of marketing. Knowledge in relation to sports sponsorship, sports marketing and/or corporate social responsibility is desirable. · Experience in using library search tools including databases and journals. In your expression of interest, please tell us about your relevant experience and knowledge and provide an overview of your motivation for undertaking this research internship.
To undertake this internship you will be required to do the following Rise self-study pack: Key Research Skills.
In A Nutshell...
•Develop... online searching skills
•Inform... future funding bids with the information you gather
•Engage online and in-person... by working with fellow researchers on the project
•Review... existing literature on CSR and sponsorship activation
•Explore... the latest industry best-practice on CSR-linked sponsorship activation
•Communicate information concisely... by producing a clear overview of literature and practice
Earn up to 300 Rise points ... which can be recognised within your degree.
Schedule
23/05/22 to 24/06/22




Research Internship

A research internship looking at CSR-linked sponsorship, giving you the opportunity to develop your research skills