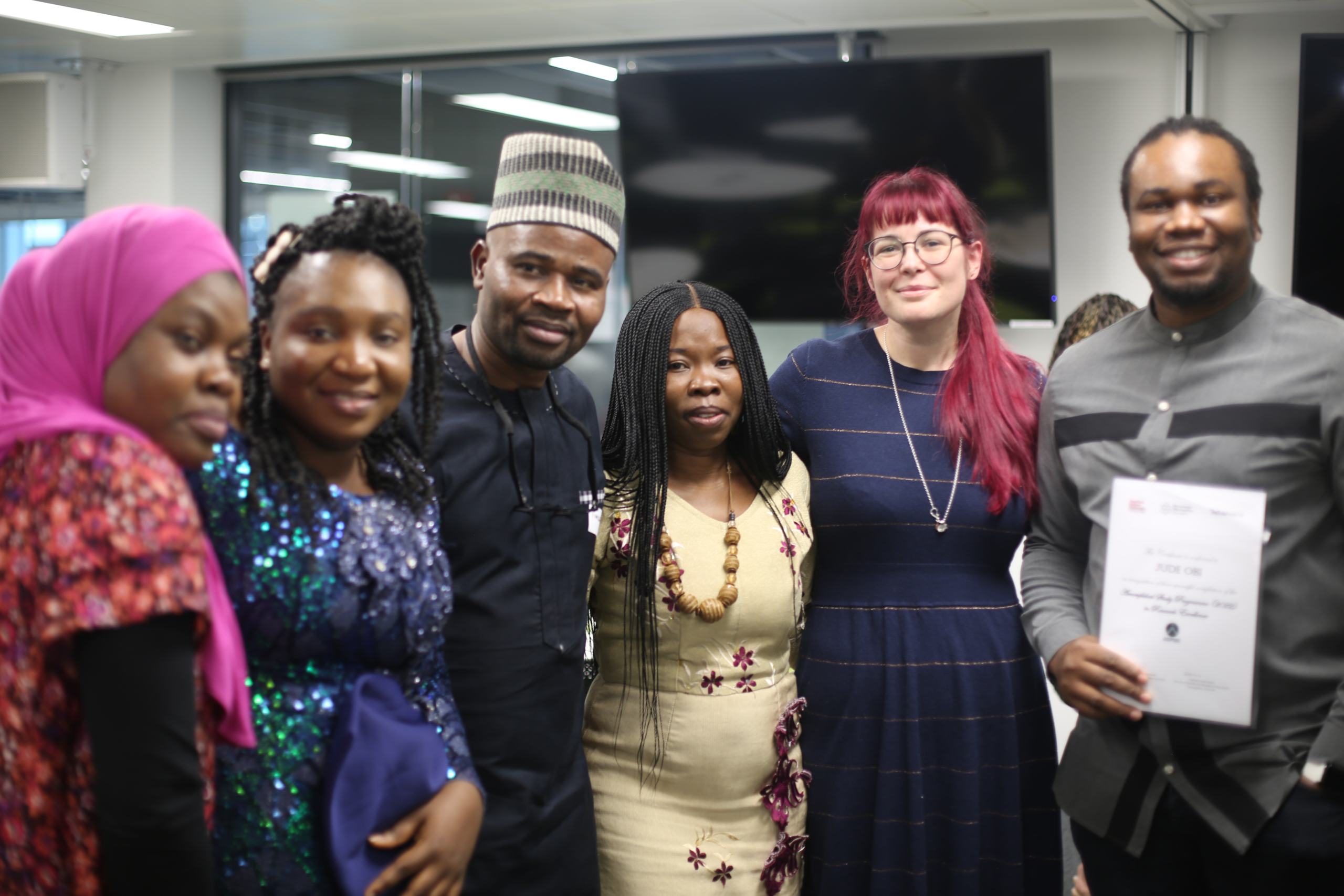 8th February
to 30th June
Log In To Book
Accomplished Study Programme in Research Excellence: ASPIRE
A 6-month programme of exciting, interesting & thought-provoking activities & internships for Black and Black (mixed) heritage students.
NB: Applications close on 20th January. See the bottom of this listing for details on how to book via email!
In addition, Dr Iwi Ugiagbe-Green is hosting an expression of interest event on 16th January. Contact her using the details below for more information. We are Dr Iwi Ugiagbe-Green (Manchester Metropolitan University) and Dr Francis Awolowo (Sheffield Hallam University). We are leading the ASPIRE programme; an amazing package of support and opportunity, specifically for Black and Black heritage students. The programme is open to Black and Black (mixed) heritage students (Level 5 and above), graduates and alumni from any subject discipline, who are currently studying, employed, unemployed, volunteering and/or taking a career break. The ASPIRE project (one of 13 projects selected for funding by the UKRI/Office for Students), has had some great coverage across the BBC on their various platforms -
Universities to combat race bias in research
.
The information on the UKRI website is here -
https://www.ukri.org/news/improving-minority-ethnic-groups-access-to-postgraduate-research/ https://www.youtube.com/watch?v=9e_DY9mazkc
What?
The ASPIRE programme, is a 6-month programme of exciting, interesting & thought-provoking weekly workshops, activities & synchronous and asynchronous classes. These classes cover professional & personal development, academic writing, employability, research skills (quantitative and qualitative) and project management. In addition to these weekly learning activities, you would undertake a paid 30-hour internship (ASPIRE 30) with an employer. You will have a workplace mentor and a point of contact within the ASPIRE project team to support you during your internship. The internships available on ASPIRE 30 span a wide range of sectors including STEM, business, education and arts and humanities. At the end of the ASPIRE programme, you would do a 6- week research project or project on behalf of an employer (live client brief), that will enhance your employability skills and your preparedness for the graduate labour market and/or doctoral level study. Students will develop an e-portfolio of evidence that can be used to create your own personalised website to showcase your developing skills and achievements to potential employers and/or Universities offering PhD places. At the heart of everything we do on the ASPIRE programme is compassionate pedagogy. This essentially means our teaching practices are compassionate and focus on you, as a unique individual, and your unique experiences and needs. Talking about your racialised experiences, is front and centre of conversations within our ASPIRE community, facilitated by our "Talk about race forums." On the programme, there are lots of safe psychological spaces for reflection and dialogue about your learning experiences. We provide safe spaces of health and well-being support operated by qualified and experienced therapists. We use expert coaches to facilitate group coaching sessions. You will be partnered with an experienced postgraduate researcher, post-doctoral academic or early career academic to mentor for the duration of the ASPIRE programme. The programme also has a small pool of work-based buddies currently working in different sectors, from whom you can seek advice and support, particularly during your ASPIRE 30 internship. Students will take part in a cookery club, online journal club (a bit like a reading club) and contribute to the ASPIRE playlist and project digital story. There are lots of online network events with professional bodies, employers, and postgraduate award funding agencies. These opportunities will enable you, to expand your networks and professional contacts, to open access to doctoral level study and/or employment opportunities. Students will experience lots of support in their ASPIRE learning journey. Students will produce a reflective diary, a research poster, an assessment (for those eligible for accredited RISE points), a research report and a poem. All of which you can scaffold & use in your personal/professional e-portfolio to demonstrate evidence of your learning, skills, capabilities, and competences on ASPIRE. Showcasing your talent using your ASPIRE e-portfolio, may enhance your chances of accessing graduate employment and/or a doctoral offer.
Where?
ASPIRE is delivered via a hybrid (combination of face to face and online activities) programme as a closed course on Future Learn. The programme is affiliated with Sheffield Hallam University and affiliated and accredited by Manchester Metropolitan University.
When?
The programme runs from mid-January to the beginning of August 2023. There will be a break for Easter. Those eligible to be awarded RISE points will be able to do an assessment in May. The ASPIRE showcase event, to which employers, professional bodies, universities, and our programme patrons, will be in attendance. All ASPIRE students will be required to attend the showcase, where certificates of achievement and prizes will be presented to students.
Next steps
Please send an email expressing your interest to our Dr Iwi Ugiagbe-Green on
i.ugiagbe-green@mmu.ac.uk. You will then be sent more information about the programme and how you can apply for a place. Good luck!
In A Nutshell...
Learn... through weekly activities, workshops and classes
Take part... in a 30 hour internship with support from a buddy
Develop... a personalised portfolio of evidence
Reflect... on your personal experiences in a safe way
Earn up to 300 Rise points ... which can be recognised within your degree.
Schedule
08/02/23 to 30/06/23




ASPIRE Programme