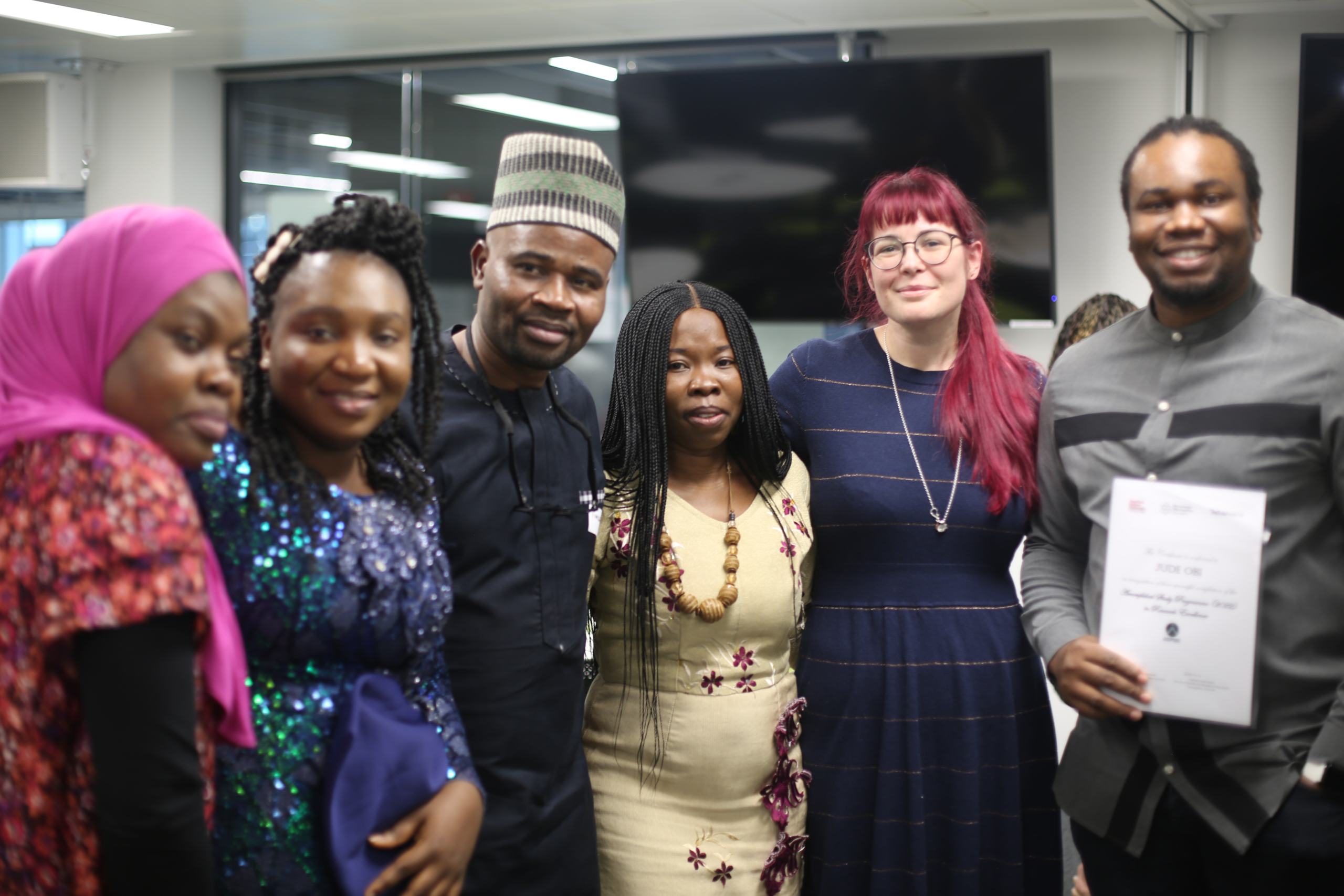 //REWORK THIS
Activity: Takes place with a fixed time and schedule
15th January
to 28th June
You will earn 300 gold points for completing this activity.
Log In To Book
Accomplished Study Programme in Research Excellence: ASPIRE
A 6-month programme of exciting, interesting & thought-provoking activities & internships for Black and Black (mixed) heritage students.
NB SEE BOTTOM OF THIS LISTING TO SIGN UP
Accomplished Study Program in Research Excellence - 2024 Cohort
Applications are welcome for the third cohort of the Accomplished Study Program in Research Excellence (ASPIRE) starting in January 2024.
Background
A study by education consultancy, Leading Routes found that between 2016 and 2019, there were 19,868 funded PhD studentships awarded by the largest UK research councils, 245 (1.2%) were awarded to black or black mixed students.
In November 2021, to improve minority ethnic groups access and widening participation in postgraduate research, the ASPIRE project was one of 13 projects selected for funding by the UKRI, Research England and Office for Students. More than £420,000 in matched funding has been awarded to ASPIRE by the UKRI and partnering organisations.
It is led by Sheffield Hallam University in partnership with Manchester Metropolitan University and AdvanceHE. Over the last two years, more than 40 black students have benefited from the program, receiving targeted support, mentorship, and training.
Information on the project investment and support offered can be found on the UKRI website. ASPIRE has also enjoyed some coverage on the BBC.
Who?
The programme is open to UK-based Black and Black (mixed) heritage students. Students in Level 5 and above), graduates and alumni from any subject discipline, who are currently studying, employed, unemployed, volunteering and/or taking a career break.
What?
The ASPIRE programme, is a 6-month programme of exciting, interesting, thought-provoking weekly workshops, activities, synchronous and asynchronous classes. These classes cover professional and personal development, academic writing, employability, research skills (quantitative and qualitative) and project management. In addition to these weekly learning activities, you would undertake a paid 30-hour internship (ASPIRE 30) with an employer.
Other highlights of the programme include:
- Talk about race forums
- Safe Spaces for health and well-being support
- e-Portfolio & Reflective Diary
- Postgraduate Research Mentorship / PGR application support
- Workplace Mentorship
- Employer-focused research project
Where?
ASPIRE is delivered via a hybrid (combination of face to face and online activities). The programme is affiliated with Sheffield Hallam University and accredited by Manchester Metropolitan University. Students will produce a reflective diary, a research poster, an assessment (for those eligible for accredited RISE points) and a report. All of which you can scaffold and use in your personal/professional e-portfolio to demonstrate evidence of your learning, skills, capabilities, and competences on ASPIRE. Showcasing your talent using your ASPIRE e-portfolio may enhance your chances of accessing graduate employment or a doctoral offer.
When?
The next cohort of the programme will run from 15 January to 28 June 2024. There will be a break for Easter. Those eligible to be awarded RISE points will be able to do an assessment in May. The ASPIRE showcase event, to which employers, professional bodies, universities, and our programme patrons, will be in attendance. All ASPIRE students will be required to attend the showcase, where certificates of achievement and prizes will be presented to students.
Next steps
To participate in the programme and receive an application pack. Please send an email expressing your interest to Dr Seun Ajao s.ajao@mmu.ac.uk. The deadline for receiving applications is Tuesday 28th November 2023.
Associated Badges:
In A Nutshell...
Learn... through weekly activities, workshops and classes
Take part... in a 30 hour internship with support from a buddy
Develop... a personalised portfolio of evidence
Reflect... on your personal experiences in a safe way
Earn up to 300 Rise points ... which can be recognised within your degree.
Schedule
15/01/24 to 28/06/24




ASPIRE Programme