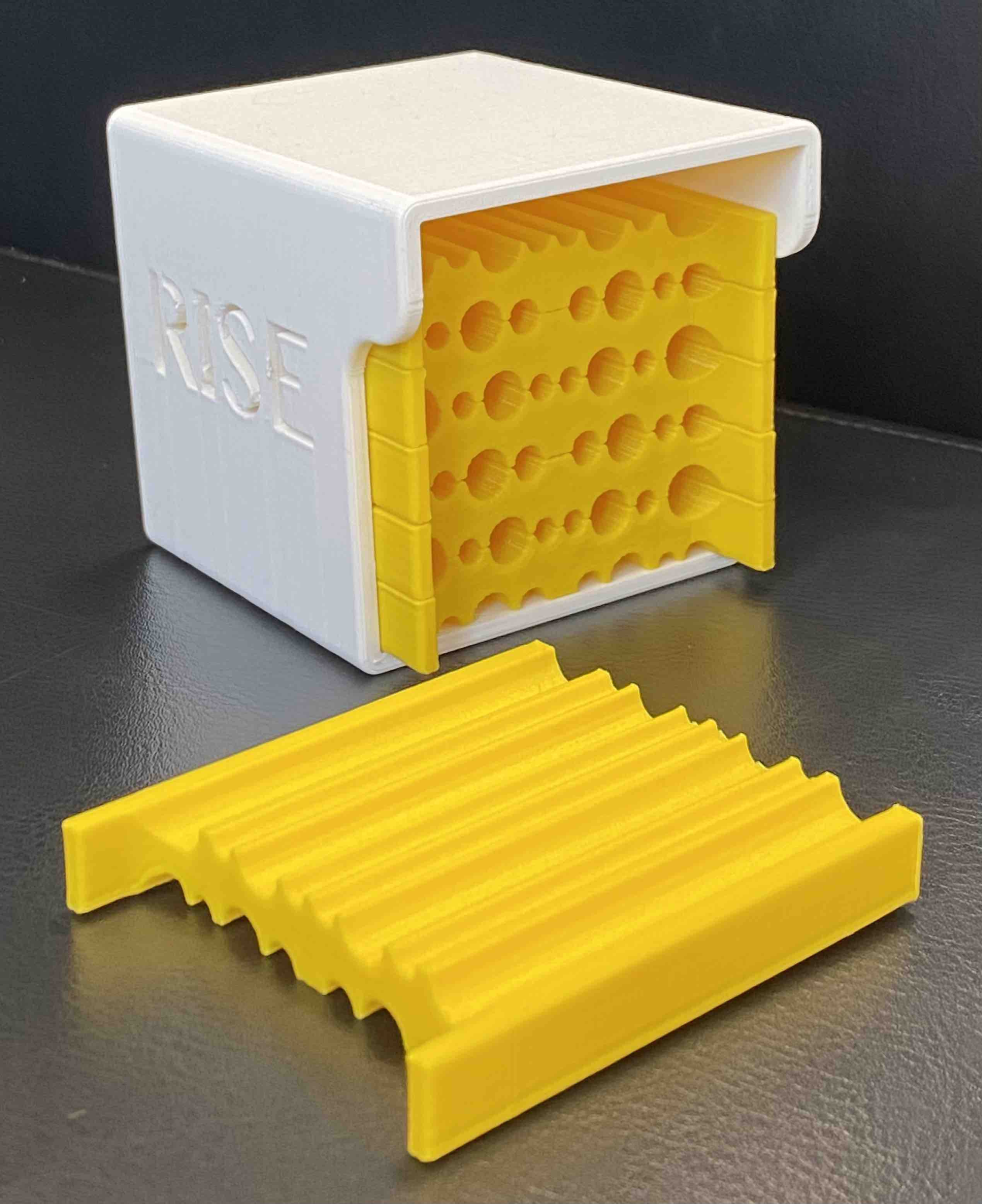 //REWORK THIS
Activity: Takes place with a fixed time and schedule
13th April
13:00 to 15:30
You will earn 20 bronze points for completing this activity.
Log In To Book
3D printing tutorial – Bee House Making
Explore and play with Fusion 360 by creating bee houses and learn about the challenges around environment and predators that bees face.
Bees are important for human survival, as they pollinate over three quarters of our crops!
WWF
states that one out of every three mouthfuls of our food depend on pollinators. Crops that depend on pollination are five times more valuable than those that do not. However, the number of solitary bees are declining due to fewer green spaces. By creating bee houses we can help provide safe spaces for the bees to lay their eggs and continue to pollinate. Within this workshop, you will have the opportunity to design and make your very own personalised bee houses from recycled bioplastics. The session will include creative thinking exercises where you will design bee houses while considering the challenges that bees face, such as predators and the environment. There will be a beginner's CAD tutorial on Autodesk Fusion 360 where we will create a basic bee house. You will have an opportunity to adapt and modify the design to include your ideas generated at the beginning of the workshop. Once you have your design – It will be 3D printed at PrintCity where you will be able to collect it and use in a green space of your choice!
In A Nutshell...
Beginners welcome... no prior experience to 3D printing and CAD needed to attend
Upskill... and engage with this digital transformation workshop
Play... come and have a go while making something useful and sustainable
Meet... creative practitioner Jamie, become familiar with the space and equipment on offer for you to use
Earn up to 20 Rise points ... which can be recognised within your degree.
Schedule
13:00 to 15:30 on 13/04/22 - PrintCity: Turing House, 5 Archway, Manchester M15 5RL




Design Thinking and Bee House Making

AT PRINT CITY