Ok, it's time to increase your superpowers:
You've now been given permission to create your own activities on the Rise platform. Reasons why you might find the platform useful include;
You want support from the Rise infrastructure in recruiting and onboarding students – particularly ones outside your dept.
It's helpful to structure the journey using the schedule builder / bake in reminders
You want to automate points administration .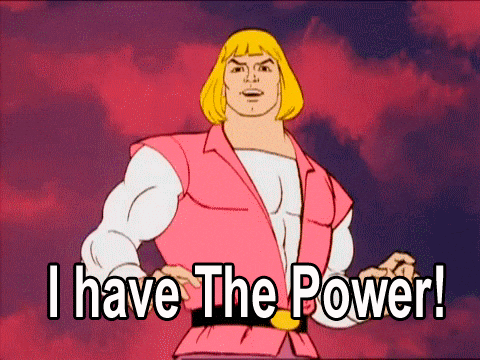 Important!
:
Do you really need this? Before you rush ahead to list your activities, consider whether the platform is useful to you. In many cases it might be as simple to just go ahead and recruit your students and then manually add points at the end, and we're happy for you to do this!
You can access the listings function by dropping down the tools menu and selecting manage activities.

This will take you to a new dashboard in which you can manage the full life-cycle of activities you have created, or in which you have been named as a co-owner. From this page, you can click a 'Create New Activity' in order to kick off a new listing.

From here, you'll access a series of pages to create your activity. In each you will be able to access contextual help which will guide you through the process: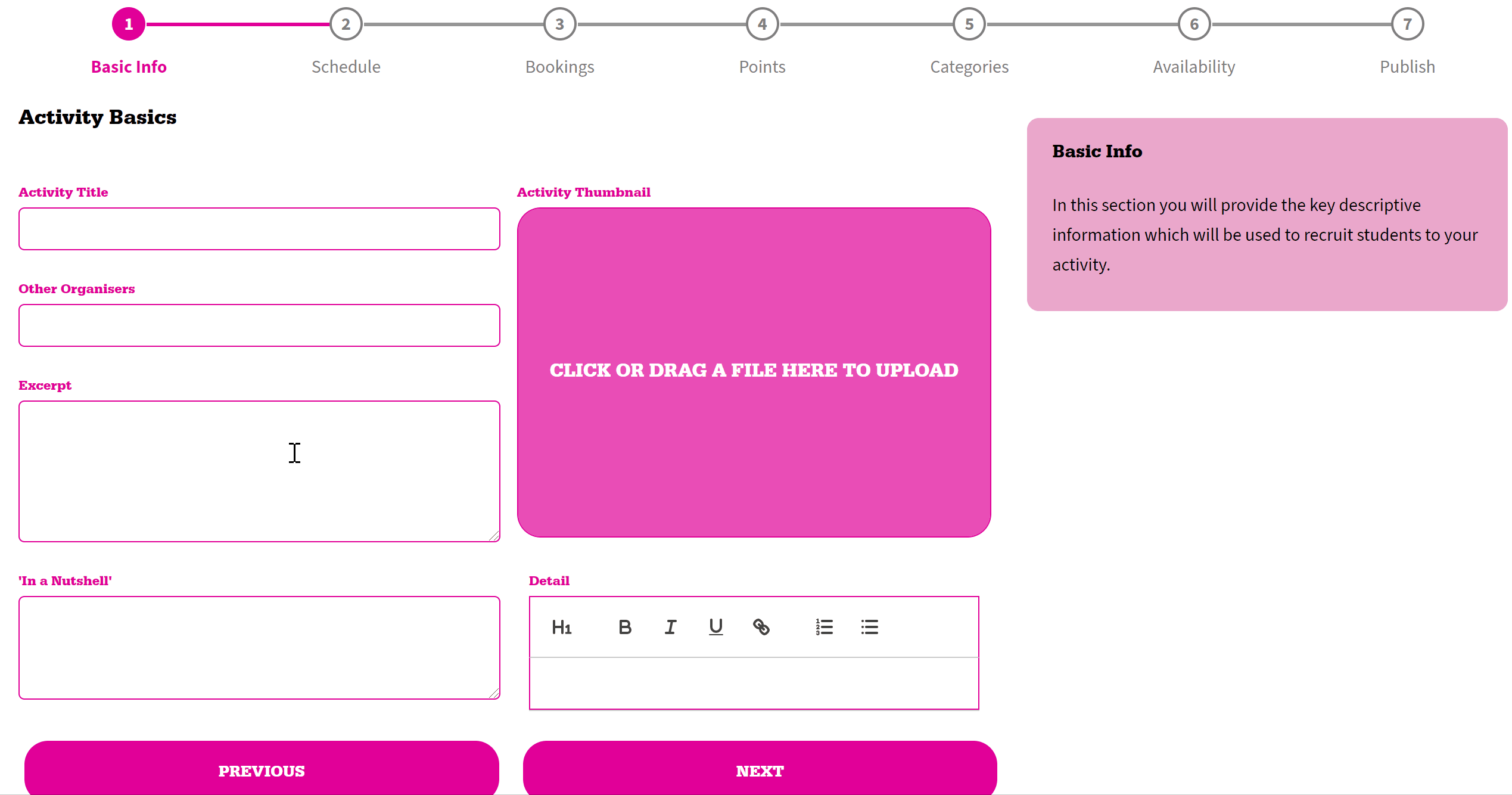 The site will store your progress automatically as you go along, so no need to keep saving. You will only be able to progress to the next step once every required field on the current page is completed. At the end, you will be given the option to submit your activity for review. This will ask a Rise staffer to check over your listing and then include it on the site.
Important!
:
Once you submit your activity for review, you will no longer be able to edit it!
The contextual help should give you the guidance you need for specific steps in the process. However, you should be prepared to indicate
Basic details of the activity, in student-friendly language and including nutshell summaries and (non-licensed) images.
A schedule of events or engagements which might be virtual, physical or flexibly delivered
A booking method: open tickets, or expresssion of interest
A method of allocating points: automatically on completion, or manually based on engagement
Who can apply (staff, students, externals) – and (if relevant) which particular cohorts of students.
The next topic will outline what happens once your activity is listed