Reporting results
Unlike other software's, where an elaboration would produce three chi squares and three Cramer's v results. By using the Mantel-Haenszel test we only receive one p-value for the test.
Descriptive paragraph 
What did you test?
Did significance change from the original chi-square (total)?
After a third variable is introduced, there can be several outcomes. These include staying practically the same, changing slightly or changing a lot. The three terms below are what we can use to explain these findings and can be included when writing up our results.
Direct or True Relationship: it replicates the original finding as the third variable had no effect. This means the test is still significant.
Moderated Relationship: this is when the two variables are related but moderated by the third variable. These are important to look for so that we do not infer findings to a whole sample, when in fact they only refer to a portion of a sample. This would be the case if the test returned was not significant.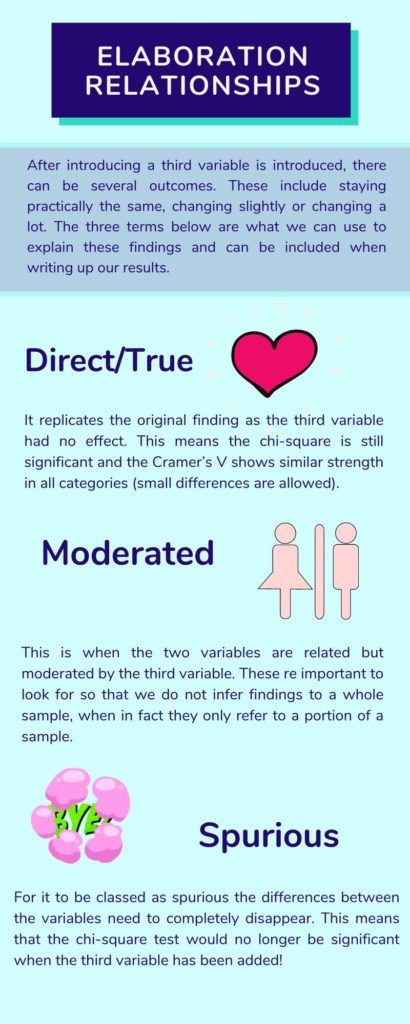 Apply Your Thinking
:
Looking at the definitions above, which type of relationship do the findings in the previous sprint show?
Head back to the previous sprint!