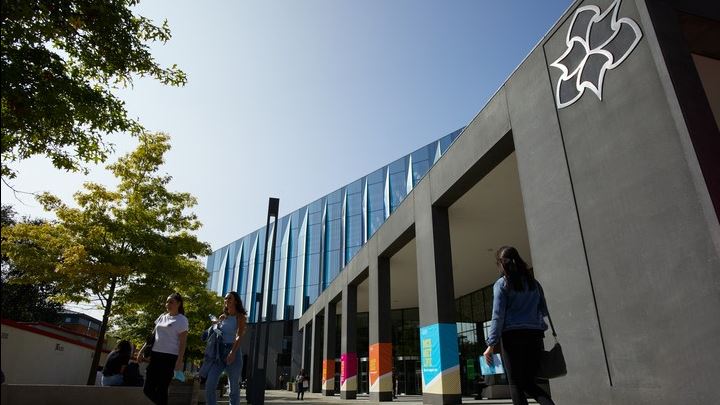 As there are two units to the 'Firm Foundations' course: 'Supporting School Readiness' and 'Pre-Birth and Early Days', you will complete various activities throughout each unit which will contribute towards your final portfolio.
Assessment Overview
Throughout this short course, you have produced a regularly updated, templated and annotated synthesis portfolio/workbook. This captures your new learning as an ongoing reflective journal where you can demonstrate the processes, activities and outcomes that you have undertaken on this short course. You will use your portfolio in the second half of the short course when you attend the Pre-birth and Early days unit before submitting.
Your Reflective Portfolio
The synthesis portfolio/workbook you create for your assessment can be developed in whichever media you feel most comfortable with. You may choose to do this using Microsoft Word or PowerPoint, by creating a personal blog or by manually creating a hand written document which you can submit.
Your portfolio should include your own personal reflections about your learning journey and there will also be prompts within this online material where you will be asked to add content to your portfolio. You may also want to include diagrams, images or other references to help bring your portfolio to life.
How to get started:
Below are some prompts to help you to get started with your portfolio and to give you some ideas of what to include.
Name – Include your name and the course name on the front of your portfolio.
Personal Introduction – write a short introduction about yourself and why you have chosen to complete the course.
Sections and Headings – Give each of the different activities or reflections you make a heading so it is clear which part of the course you are responding to.
Honesty – Be open and honest in your reflections; this portfolio is your opportunity to articulate your understanding of the course content.
Final summary – before you complete and submit your portfolio, write a final personal reflection about your learning journey. Consider what you have learnt and any any challenges you have faced.
---
We will be discussing this in more detail during the final workshop of this unit where you will have the opportunity to ask questions.
Submission
Your final portfolio should be uploaded to Moodle electronically (remember 100Mb maximum file size) by Wednesday 6th March 2024. If you have created a hand written portfolio, you will be able to submit images of your portfolio to Moodle and then hand in the final document to either of the course leaders.
We hope you have enjoyed this unit. See you at the next unit – Pre-birth and Early days