Manchester Met offers the opportunity to complete LinkedIn Learning courses for free. You can study a wide variety of topics from, Social Media Marketing to Building Self Confidence. There is a massive selection to choose from. All you need to do is follow this link: 
https://www.mmu.ac.uk/isds/support/apps/linkedin-learning/
You'll see this page in your browser with the instructions for how to access the LinkedIn Learning: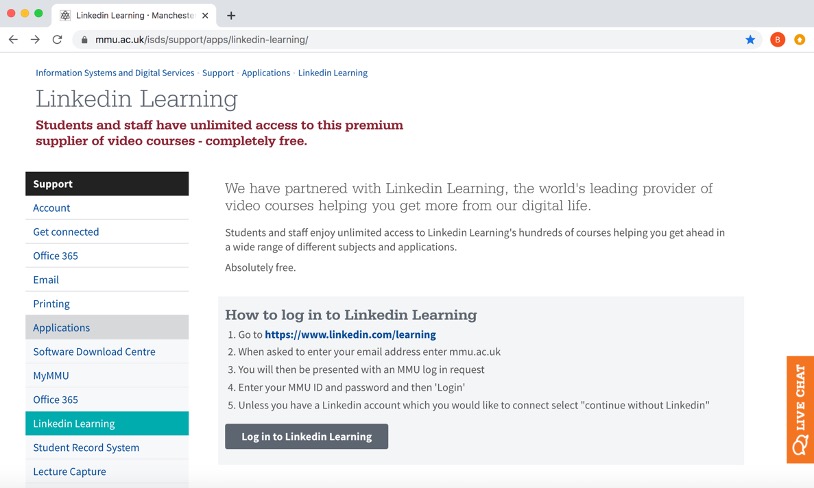 Step 1 – Go to https://www.linkedin.com/learning
Step 2 – When asked to enter your email address enter mmu.ac.uk
Step 3 – You will then be presented with an MMU login in request
Step 4 – Enter your MMU ID and password and then 'Login'
Step 5 – Unless you have a LinkedIn account which you would like to connect select "continue without LinkedIn"
To start off you choose your interests, what you want to learn about. For example marketing, career development or strategy: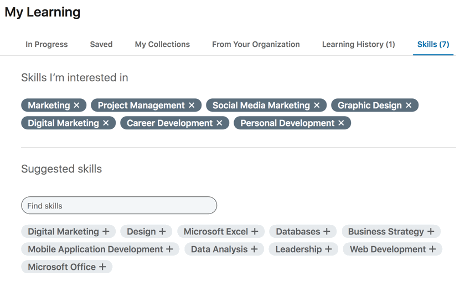 Then, set yourself a goal of how much learning you want to do a week. This can be anywhere from 15 minutes to 2 hours. There's no pressure for you complete your learning by a certain date. This is all done in your own time and at your own pace: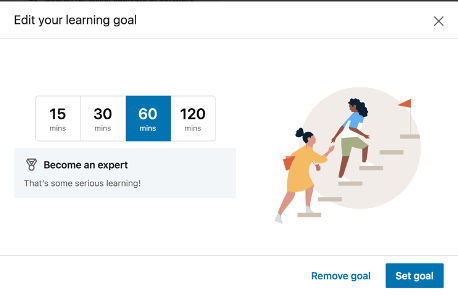 You may wish to engage with the Rise Self-Isolation Challenge, with it's focus on the Creative Digital.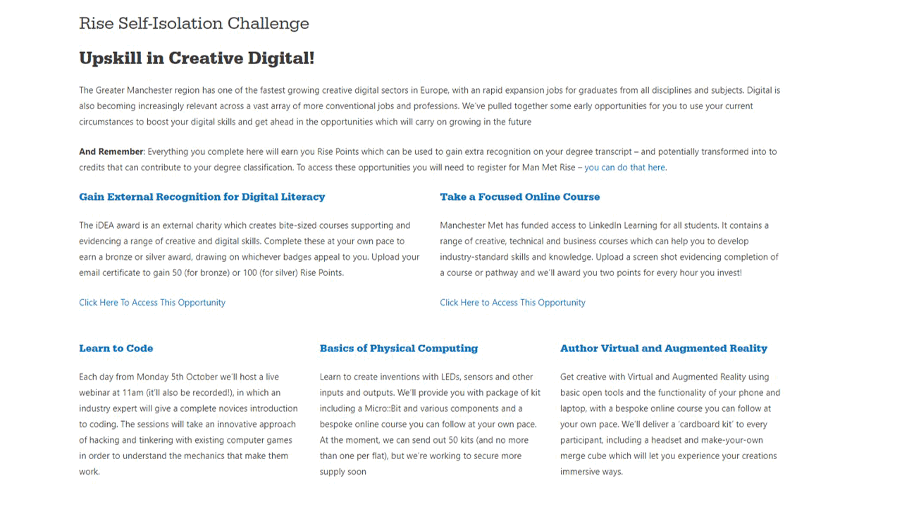 There are many different courses that you can engage with. Below is a selection that might be of interest:
Once you've decided what you'd like to do, remember to screen shot it and keep a record of the time it took. In the next sprint, you will see how to upload it and gain your Rise points.