'A mentally healthy school is one that adopts a whole-school approach to mental health and wellbeing.

A whole-school approach involves all parts of the school working together and being committed. It needs partnership working between senior leaders, teachers and all school staff, as well as parents, carers and the wider community.'

Mentally Healthy Schools
Read more about what this means on the Mentally Healthy Schools website, and listen to these experts exploring how best to support young people's wellbeing and build mentally healthy school communities.
Young Minds asked the question "what would your perfect school look like?" and used the answers they received to create the images below.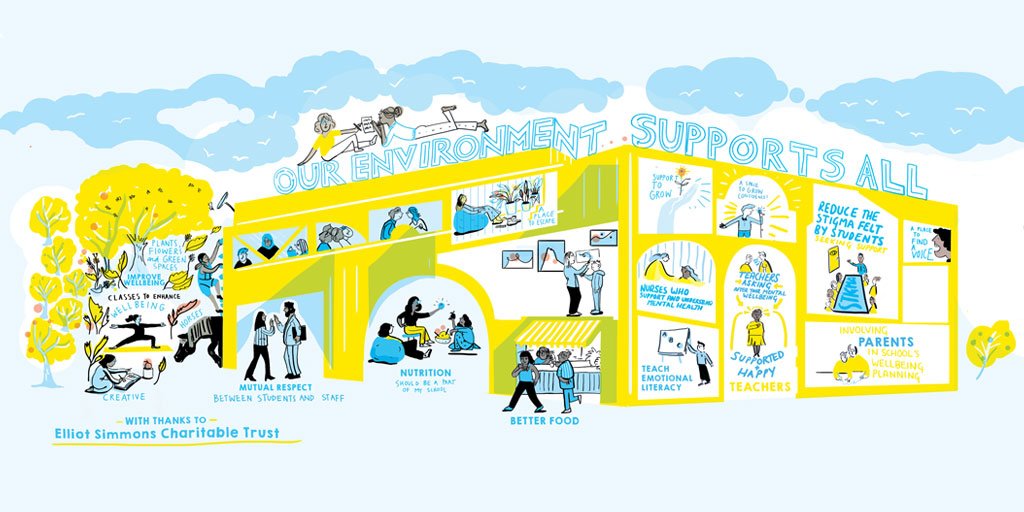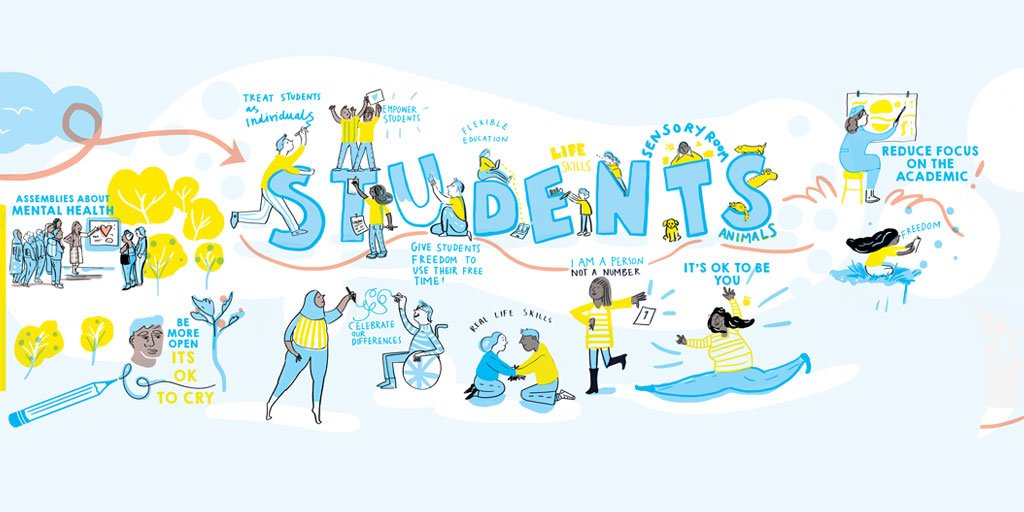 Apply Your Thinking
:
What would a 'perfect' school look like from your perspective?
What do you consider to be the most important elements of a whole school approach to mental health & wellbeing? Create your own image of a school which holds mental health and wellbeing at the centre of all they do.