Introduction
Climate change is widely recognised as one of the greatest, and most urgent, challenges facing humankind. This challenge has been recognised internationally, within the UK, as well as on a local level.
This course will give you an overview of the basic science of climate change as well as an understanding of the actions required by national & local government, businesses and individuals in order to avoid the worst impacts of climate change and set us on a path towards a more sustainable future.
Course structure
The course consists of two modules:
The Climate Change Challenge & A Zero Carbon World
Our Wider Influence & Taking Action
Each module consists of up to 2 hours' worth of self-study, accessed via this e-learning platform and 3 hours' worth of interactive webinars. Please note that you need to complete the self-study element of each module ahead of the corresponding webinar.
The trainers
The course has been developed by Manchester Metropolitan University and Great Places Housing Group. The live webinars will be led by certified Carbon Literacy Trainer Andy Wilson (Great Places Housing Group) and Certified Carbon Literacy Consultant Jane Mörk (Manchester Metropolitan University).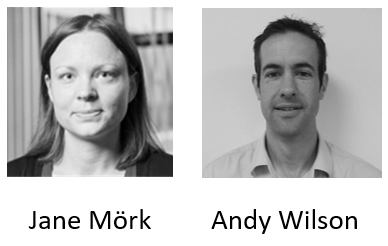 Introduction to Carbon Literacy
Module 1: The Climate Change Challenge & A Zero Carbon World
Module 2: Our Wider Influence & Taking Action