At Manchester Met, we are privileged to have a diverse community of students and staff from all over the world. To celebrate this, we are excited to announce a series of upcoming events on April 26th and May 3rd that will shine a spotlight on some of the cultures represented here on our campus.
We are partnering with staff and students to put on a range of activities, including cultural performances, food tastings, gallery exhibitions, and interactive discussions. Through these events, we hope to promote cross-cultural understanding, foster a greater sense of community, and celebrate the richness and diversity of our campus. The upcoming events provide an exciting opportunity for staff and students to learn about, appreciate and engage with cultures that are not their own.
How to sign up
Register and view every event on our 'Internationalisation: As we are' page, or scan this QR code: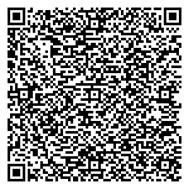 Do you want to share an aspect of your culture at this event?
Students and staff are also welcome to attend events and share aspects of their own culture. If you would like to do so, please sign up here: https://forms.office.com/e/WVX1ra6cTi
(amazon vouchers available for submission)
What happens after these events?
As part of our year-round efforts to promote cultural understanding, Global Café (a fortnightly event) will continue to serve as a relaxing space for students to make new friends and participate in activities that encourage sharing and learning about other cultures.