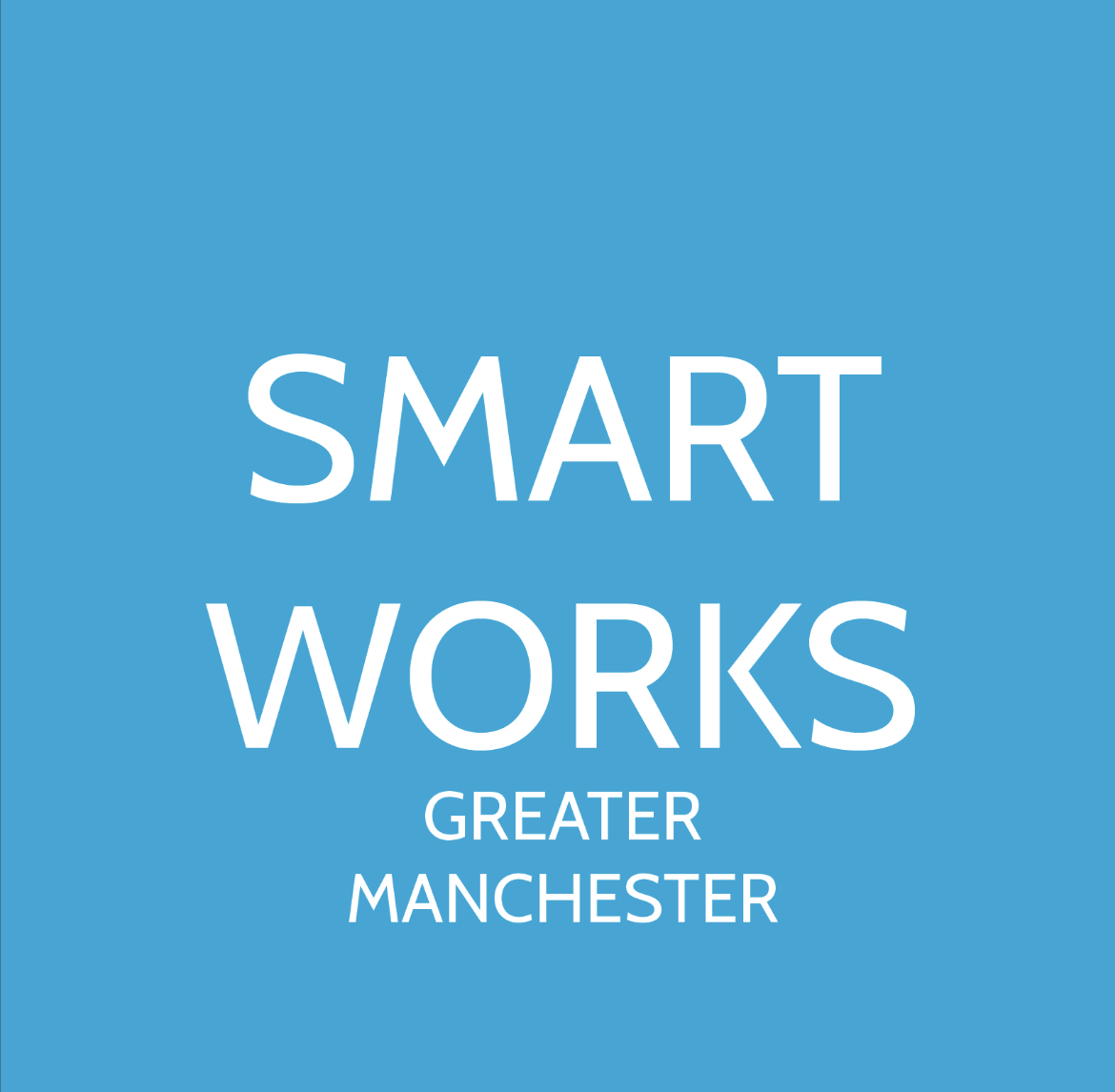 //REWORK THIS
Activity: Takes place with a fixed time and schedule
You will earn 300 bronze points for completing this activity.
Log In To Book
Circular Fashion Marketeer
The project will be based around exploring and capturing how Smart Works use Fashion as a force for Good. Smart Works are looking for a student with a creative eye and a passion for image based content to help bring to life some of the wonderful data and human stories behind the charity.
What will the Circular Fashion Marketeer do?.
This is a wonderful opportunity for a student with a passion for circular fashion to support female independence by working with a charity that creates safe spaces for women to return proudly to work.
As an ambassador for Smart Works the Circular fashion marketeer will create inspiring content that will help to grow collaboration and exposure of the SWGM charity to the wider community.
The project requires a keen passion for artistic direction and campaign strategy, The candidate will work closely with the Smart Works team to connect the pillars of the organisation by building a visual deck of imagery/ content that can be used through their social marketing channels or as collateral to collaborate with further target brands and corporate organisations.
The candidate will create images and core messages ... (that will work well within Smart Works brand guidelines) highlighting the diversity of the women supported wearing clothes they have been styled in and that they feel confident and comfortable in, that demonstrate their multiple individual personalities and allowing their optimism about finding a job to shine.
The student will have exposure across all areas of their business, aiding Smart Works in capturing key branding material such as donated 'designer product' shots through to images of styling appointments with clients.
**The student will also storybook the opening of the new centre in Manchester on the 26th of April, developing marketing collateral to capture the development and construction of the new centre through images as well as quantify data around sustainability and circular fashion from retail and independent donations received
Essentials:
· Are you interested in female empowerment, circular fashion and making a real change to society?
· A passion for charity work and circular fashion
· A keen creative and digital native who loves to create artistic
and educational social content.
Perks:
Designer product Sales.
Being part of an organisation supporting unemployed women into employment.
Dates:
The internship will take place between April and June 2023 and require 2 days / week for a maximum of 6 to 8 weeks
Job will include some travel to central Stockport and Manchester city centre to the Smart Works Centre some remote work.
Expressions of Interest:
In your 250-word statement on why they are applying including any links to 'portfolio work' or their personal social handles / Linked In that exemplifies their previous work.
In A Nutshell...
Develop... inspiring product shots and talking head images of client styling appointments.
Create Content... displaying Smart Works services, namely the high-quality clothing and accessories that women receive during their styling appointment at Smart Works.
Collaborate... with SWGM along the journey to ensure the content is relevant and follows key strategic areas of growth.
Data...quantify data around sustainability and circular fashion from retail and independent donations received.
Engage... in testing the appeal and diversity of the images with the client audience, and ensuring we have distinctive images that storybook and expose the brands ethos and DNA to outward facing businesses.
Earn up to 300 Rise points ... which can be recognised within your degree.
Schedule
24/04/23 to 30/06/23




Internship: Circular Fashion Marketeer