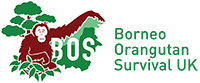 You want to save the world….now what? A beginner's guide to an impactful life regardless of which path you take.
A talk to answer your questions about how you can actually start saving the world.
Since childhood I have known that I wanted to be involved in making the world a better place. What I lacked early in my career was advise on how to do this. After 20 years of mistakes, successes, and career changes I wish to impart my experiences and knowledge on how to turn passion into real action.
In this talk we will delve into the questions I wish I had asked myself in those early days, and what you should be asking yourself now to determine a path that will not only serve the global good, but you as well. We will also look at various case studies for a variety of globally impactful people, what sets them apart, and qualities they share. The session will be highly interactive with plenty of opportunities to ask questions and discuss topics as a group.
Regardless of whether you only want to drive small local change or dedicate your entire life to a cause then this talk is for you. All career paths and every level of global impact interest are welcome and encouraged to join.
About the Host, Ben Callison:
Ben is Managing Director of Borneo Orangutan Survival UK (BOS-UK), and oversees all segments of the charity's operation. BOS-UK works to protect the critically endangered orangutan and its habitat in Indonesia.
Prior to this role Ben served as President of the Humane Society Wildlife Land Trust in the US, permanently protecting wild lands for the benefit of all. His career also included time as director of the Cleveland Amory Black Beauty Ranch, a large-scale animal sanctuary in the US with close to 1,000 animals and over 40 species, spread over 1,500 acres.
Long active in the environmental community and civic circles, Ben is driven to solving the root causes of our ecological sustainability issues, both in our natural and built environments. Prior to moving into the charity world he practised architecture for 13 years, co-founding and serving as president of his own firm, which had an emphasis on sustainable design practices.
This will be a Zoom meeting. On confirmation of your ticket, you will receive an email with the Meeting ID and Password.
You will earn 3 Rise Points for attending this event