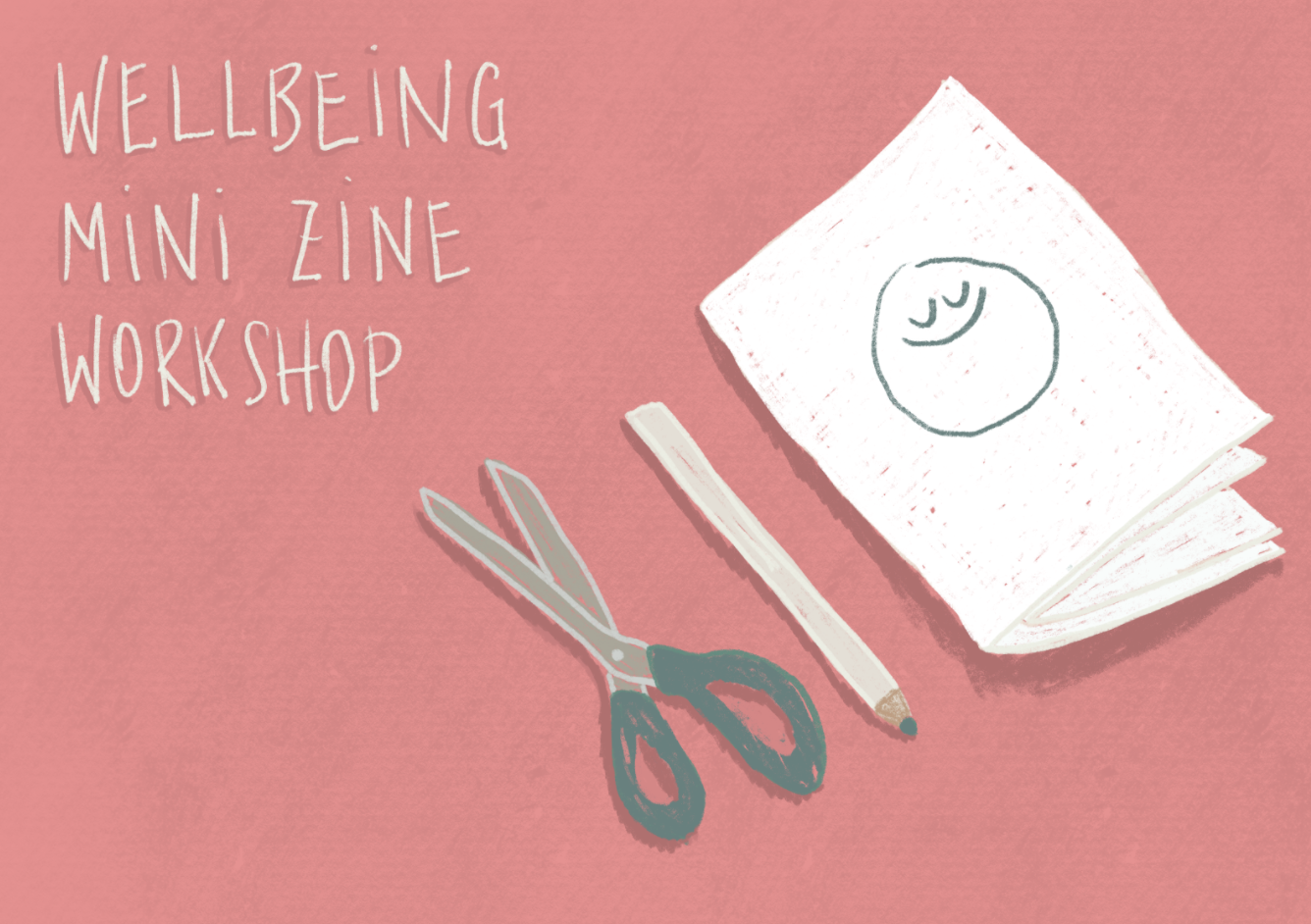 Wellbeing Mini Zine Workshop
This mindful and fun workshop is an opportunity to take some time for yourself and connect with others, learning  how to make a zine  (a booklet/pamphlet made using one sheet of paper) and fill it up with fun, short and creative activities inspired by the New Economic Foundation 5 Ways of Wellbeing: keep learning, take notice, be active, give and connect. These are practical ways of improving yours and other's well-being.
You will also have the chance to give back, sharing your ideas of what self-care and well-being means to you and help us make a zine that will be delivered to a group of residents that does not have access to this workshop, so that they too can engage and take part in this.
About the Host
I'm Cecilia, a third year interior design student passionate about engaging with people through mindful design and spaces, with a focus on accessible, affordable and reusable media and resources. 
I'm Amy, a third year fine art student, also working part time as a carer support worker. My practice is focused on methods that are accessible to everyone, to neglect the intimidating element and pressure of creating an art piece. I aim to give others an insight on how adopting soothing methods and techniques through the creation of art can raise your self-awareness, well being and acknowledgement on the importance of prioritising self care. 
Due to the similarities in our personal practices and philosophies, we decided to collaborate in bringing to life a workshop that would allow an inclusive and accessible platform to be creative, mindful and more confident students and finally, create a kit inspired from this and deliver it to a group of residents that cannot access the Rise platform.
You will Earn 3 RISE points
*TICKETS WILL BE RELEASED IN LINE WITH BLOCK 4 TIMETABLES*
*To hear about tickets first, sign up to our weekly digest*