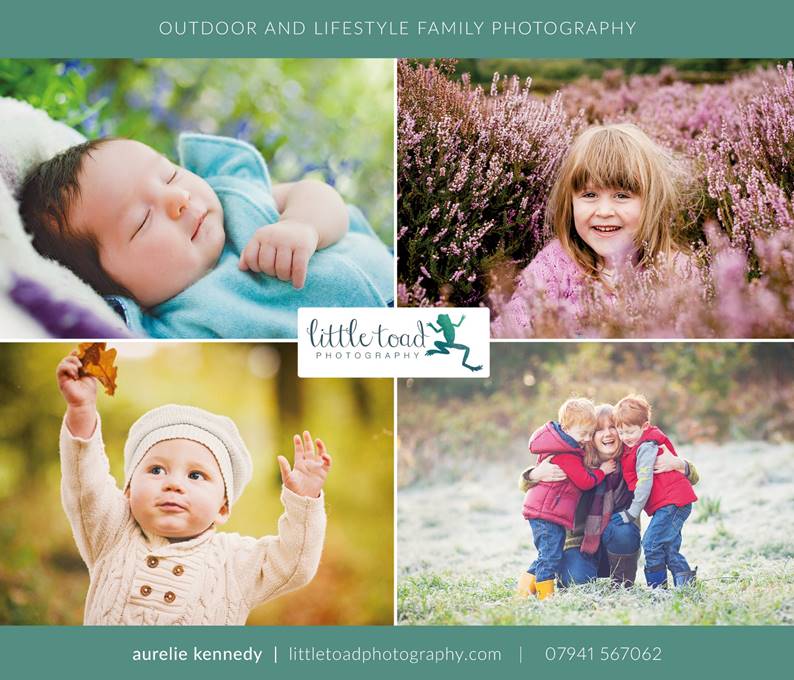 Take better photos with Little Toad Photography
I will be sharing some simple yet effective tips to improve basic photography skills in composition and angles.
This little workshop isn't going to enable anyone to understand manual mode on a DSLR, or what aperture is. This is an easy exercise that will benefit anyone with a phone, who takes thousands of snapshots but rarely composes a great picture.  I'll also quickly touch on the business (boring) side to keep it real.
About the Host:
I'm Aurelie of Little Toad Photography. I am self taught and specialise in family portraits. My favourite images are those that have achieved the documenting of emotions. Children full of glee, jumping for joy. Family love shared in cuddles. Excitement and bliss at weddings.
Little Toad Photography was born shortly after my second child, who is now 10 years old. The growth of my business, confidence in finding my style, hatching and developing new ideas – all that has gone hand in hand with raising my children. I don't think I would have found this path had I not become a mother.
Playground Portraits is a secondary business that I run with a partner, we take school photos out on the playground. It's very much the same principles applied  as for our regular family portrait work.
You will earn 3 Rise Points for attending this event