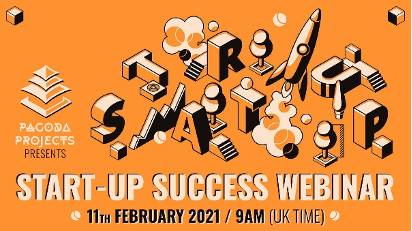 Start-Up Success (Pagoda Projects)
This webinar will cover: start-up practical steps to build a successful start-up, experiencing a full cycle of innovation, how to adapt a start-up in a time of crisis, and how you can use digital channels to promote your brand sensitively.
Speaker:
Erik Ackner, President, Mercku Europe, has been on a ten-year global journey to discover and support innovative technology projects, ranging from renewable energies and electric mobility to digital health and the smart home. In his journey, he has helped over ten companies to grow, including some of his own.
In Berlin, Erik is leading the Wi-Fi efforts of the Canadian research and IoT-powerhouse Mercku, on a mission to pave the way for autonomous smart homes. Further, he is teaching innovation and entrepreneurship at the Berlin School of Economics and Law master programs.
Erik holds a double-master degree from a joint German-Chinese program by BSEL and SWUFE and is now participating in The PowerMBA program.
When Erik is not teaching in any of his three languages or running the European division of Mercku, he often advocates as a speaker at conferences for his passion: technology and innovation. His contributions have been awarded with the Dealerscope 2020 40Under40.
About the Host
Pagoda Projects are building the world's largest and most inclusive work experience opportunities and cultural immersion programmes, from our home city of Manchester!
Recently, Pagoda Projects have developed an innovative and digitally delivered skills programme, with several key components and a strong focus on improving student's cultural fluency and employability skills by delivering weekly live online events.
Manchester Met students will be invited to Pagoda's exclusive events that offer direct access to high level speakers summarising their industry knowledge and experience, across a huge variety of topics and event formats.
Pagoda welcomes all students, regardless of their academic background and the course they're enrolled onto, with confidence that each events are enjoyable, very relaxed and highly informative.
Website: https://pagodaprojects.com/
You can book this opportunity directly with Pagoda via this link – they will let us know who we need to award points to