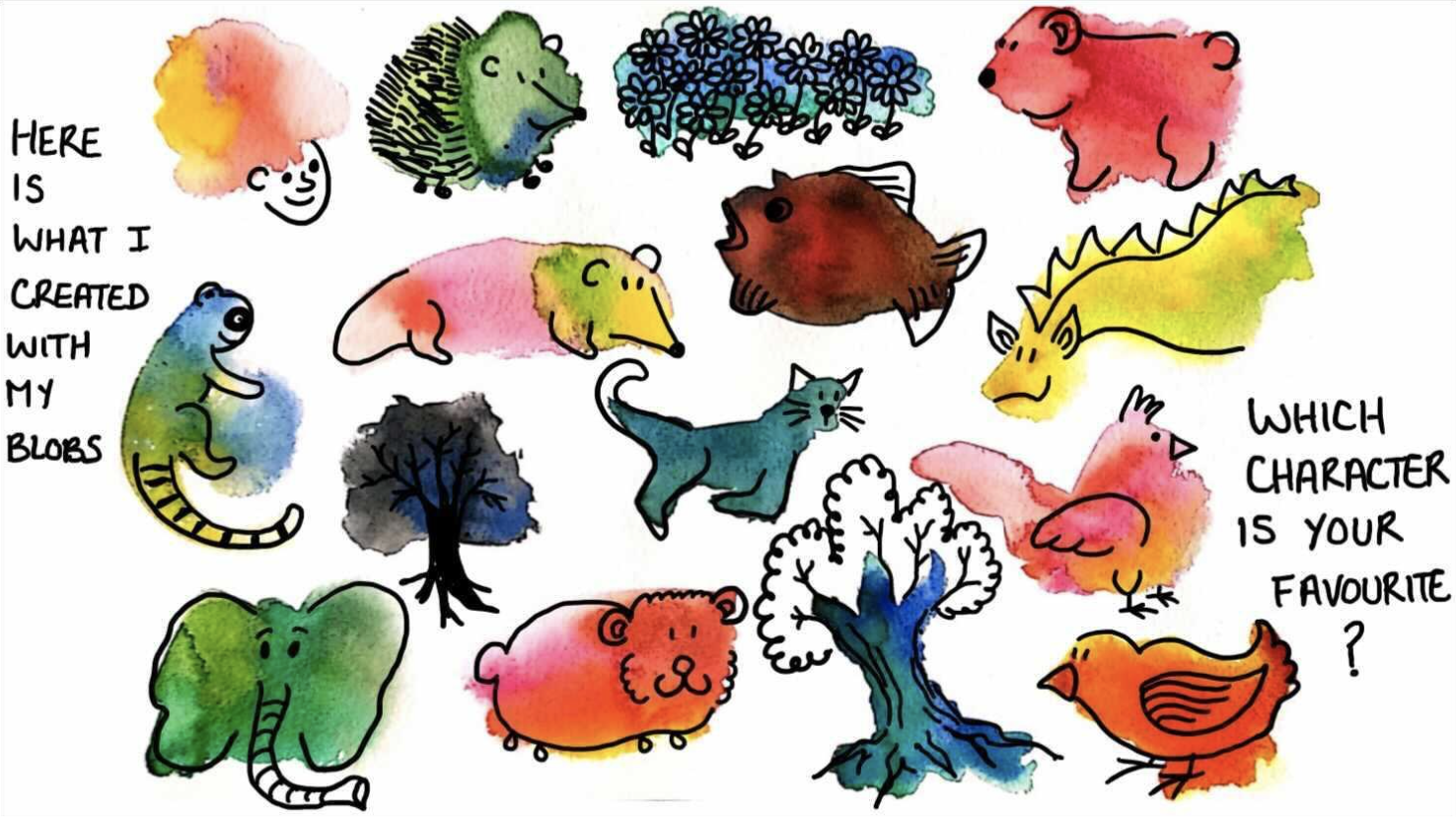 Playing with Paper and Lines Part 1: Hirameki
Learn the art form 'Hirameki' alongside some short well-being awareness activities in our 1-hour workshop that will prove anyone can be an artist! The art form 'Hirameki' involves placing blobs of wet media onto a page to create shapes and forms that you transform into another image by using a pen and your own imagination – we embrace weirdness, fun and a bit of tongue-in-cheek!
We hope this workshop will free you from conventional art expectations, bring a smile to your face and let you have a bit of fun to break up the everyday lockdown routine! You will need some form of wet media, paper and a paint brush to take part in this workshop, and we invite everyone to have their camera turned on, as we want to create a feeling of being in a classroom all together.
Students will need:
A form of wet media, (e.g. watercolor, acrylic, ink, tea, coffee…)
Paper
A pen
About the Host
Eve is a second-year student at MMU studying Illustration with Animation. She creates line- drawings, 2D and 3D animations, and cartoons that emotionally respond to whatever is happening in life on both a global and personal level. She's interested in creating art that brings awareness to mental well-being, environmental and societal issues. She loves to explore the outdoors, doodle, knit and model-make!
Victoria is a first-year mature student studying Fine Art at MMU. In her spare time, she teaches art to children and adults with disabilities. Her body of work focuses on Portraiture and human emotions. Before university she volunteered at an arts for well-being charity in her home town, and hosted arts for wellbeing classes for adults. She would like to pursue a career as an arts therapist in the future. They have collaborated by bringing together aspects of art and awareness of well-being to create a
workshop that uses art and creativity to improve mental well-being.
https://everiddle.wixsite.com/illustrator
https://www.instagram.com/victoriasartstudio/
You will Earn 3 RISE points
*TICKETS WILL BE RELEASED IN LINE WITH BLOCK 4 TIMETABLES*
*To hear about tickets first, sign up to our weekly digest*