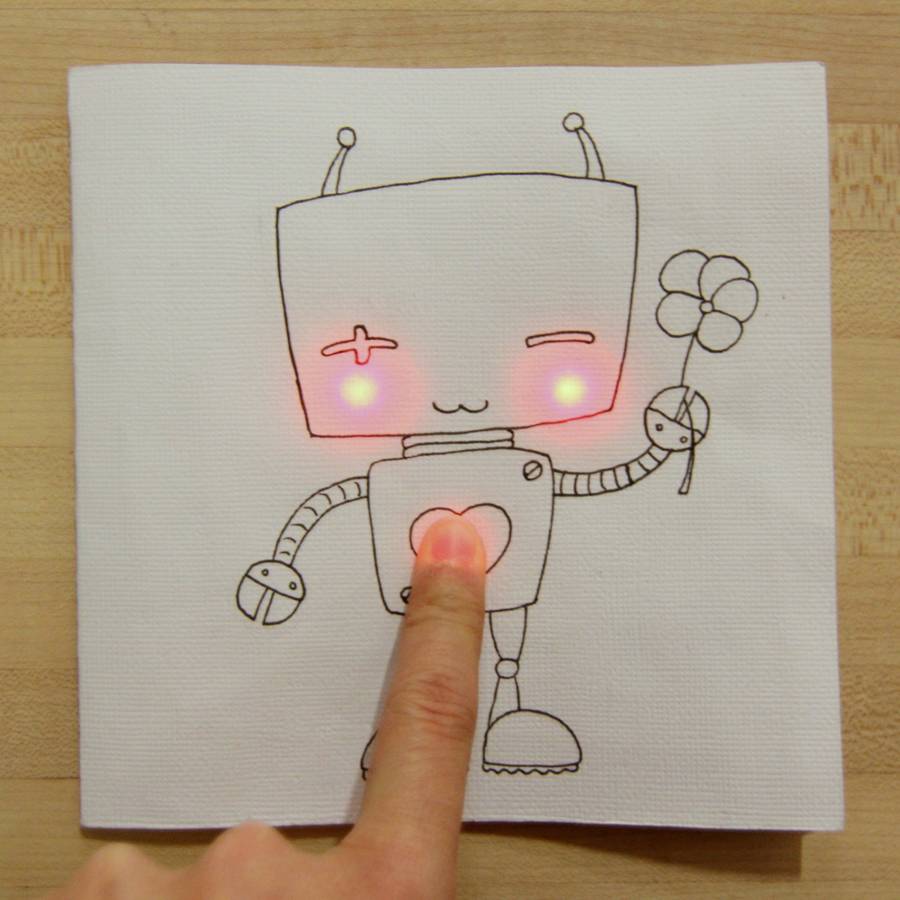 Papercraft Circuits
Explore the basic principles of circuit design by creating papercraft artworks. 
In this workshop, you'll get creative with some basic crafting materials – sticky copper tape, LEDs, resistors and batteries. Our emphasis throughout will lean towards the artistic; the ways in which you can use these materials to produce creative artefacts. But along the way, you'll understand a bit more about how circuits work, and the basic principles of electronic design.
We'll explore how 'digital' mechanisms can be 'hacked' through analogue medium – for instance, how the techniques used in pop-up constructions can fabricate things like switches. I'll leave you with a challenge to put your learning into practice; to create your own artistic application of the principles and share it via social media (and earn an additional 5 Rise Points).
Participants in this workshop may also want to complete the Physical Computing intensive, and to develop more sophisticated understanding of hacking a microprocessor into your designs.
THIS IS A RISE PARCEL-DROP EVENT Attendees will receive a package of resources (for free) to their chosen address, which will be used during the workshop. In order to allow time for delivery, bookings will close five days before the event.
The Join Event ticket sales has ended!