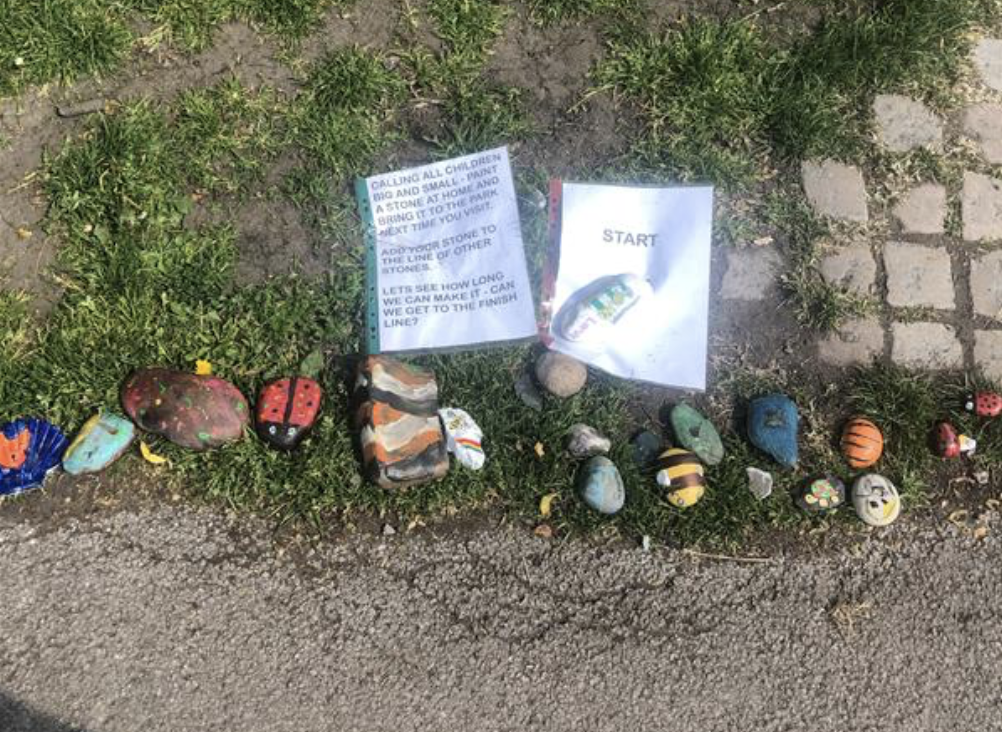 Painting Stones for Gratefulness
This workshop will talk about gratefulness. The aim is to open people's minds up to the world of gratefulness and try to have a more optimistic outlook, even when things might seem a little grey. Gratefulness is a good way to pick yourself back up and a reminder of the small things that provide us with good wellbeing. 
This workshop is also about taking a minute (or half an hour) to do something to reduce stress or anxieties. We find that painting is therapeutic in this way. We will be asking you to bring along a stone or a rock that you will then be painting onto to create something you can have to remind you of gratitude. You can carry it around with you, give it to someone else or keep it on your desk as a reminder. 
This workshop was inspired by rocks that were painted by children in the first lockdown, and placed around the park near where we live, which we thought was a lovely piece of mindfulness. It made us feel grateful and more optimistic about our day. 
Please note you will need to gather a few things to bring along with you to this workshop.
About the Host:
Charlotte is a student studying fine art and art history at Manchester School of Art. Her practice is concerned with materiality and objects, working mainly in sculpture and painting.
Saoirse is a final year art student interested fundamentally in abstract painting, where she heavily considers form, shape and colour and the relationship between each element. They are both interested in the therapeutic qualities that making has and the positive effects it can have on wellbeing.
You will Earn 3 RISE points