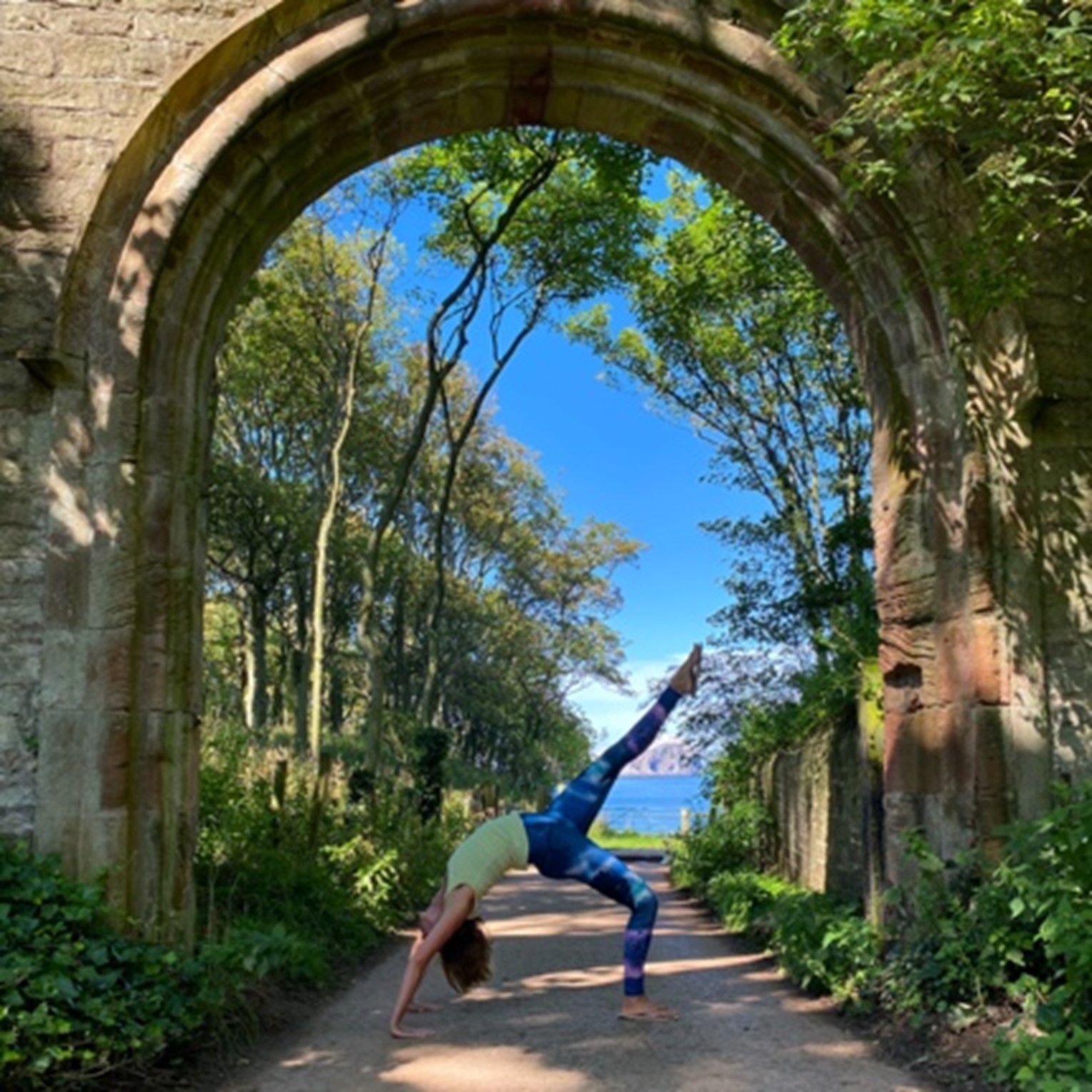 Online yoga & fitness classes, carbon emissions and environmental impact
This presentation will share the story of setting up a socially conscious virtual yoga studio which promotes wellness of individuals and the environment by offsetting carbon emissions by donating 25% of profits to tree planting.
Since the global Covid-19 pandemic and the introduction of social restrictions in the UK from March 2020, gyms and studios have been forced to periodically close and many businesses and instructors transferred to teaching online. There are many perceived benefits to virtual exercise and yoga classes, such as removing travel time and costs, classes can be more easily slotted into busy lifestyles, and can provide social interaction and the shared experience of doing a practice during socially isolating times. However, there is also a downside to this increased use of the internet on the environment, as evidenced in a recent study by Obringer and colleagues (2021) from Purdue University, Yale University and the Massachusetts Institute of Technology. The research team found that one hour of video conferencing or streaming emits 150-1,000 grams of carbon dioxide.
After the brief introduction explaining the tensions between teaching online and the environment impact, the presentation will be divided into three sections.
1)  A brief history of the origin and philosophy of yoga and it's predisposition to raising environmental consciousness.
2)  A demonstration of a mini yoga sequence (10 mins) to release tension in the neck, shoulders and back. People can join in or just observe. The sequence can be practiced standing or in a chair to ensure it is accessible to everyone.
3)  A explanation of the Yoga Rewild model and partnership with Ecologi to plant trees and support carbon reduction projects. Examples provided on some of the projects which have been supported, giving particular details of deforestation and rewilding progress made in Madagascar, where Ailie use to live.
The presentation will conclude with a summary of key points and some reflections on digital lifestyles and environmental consciousness. Time would be left at the end for an open question and answer session.
About the Host:
Ailie is a health researcher, trained social worker, yoga instructor and founder of Yoga Rewild, a virtual studio sharing yoga and planting trees.
Ailie did her first yoga class in 2006 and fell in love with the practice. She went on to do a foundational teaching qualification in 2008, whilst simultaneously undertaking a Masters in Social Work. Ailie knew she wanted to teach yoga but was also following a career in the field of HIV and family planning, which involved almost a decade of working and researching in Africa. After having a baby and gaining a doctorate, Ailie decided it was finaly the time to do the full yoga teacher training which she completed in Bristol in 2020. During this time the global Covid-19 pandemic hit the UK, which meant Ailie was left without childcare and unable to continue working as a researcher and consultant. Instead, she decided to plough her time in yoga study, practice and teaching.
Ailie set up Yoga Rewild as a pledge to try and make a positive difference to the environment. Yoga Rewild is a virtual studio sharing the practice of yoga and donating 25% of profits to tree planting. Ailie teamed up with a good friend from the yoga teacher training course, Sara Ripoll and together they have grown Yoga Rewild into a flourishing business.
Instagram: @yoga_rewild
Facebook: www.facebook.com/yogarewild
LinkedIn: @DrAilieTam
You will Earn 3 RISE points
*TICKETS WILL BE RELEASED IN LINE WITH BLOCK 4 TIMETABLES*
*To hear about tickets first, sign up to our weekly digest*