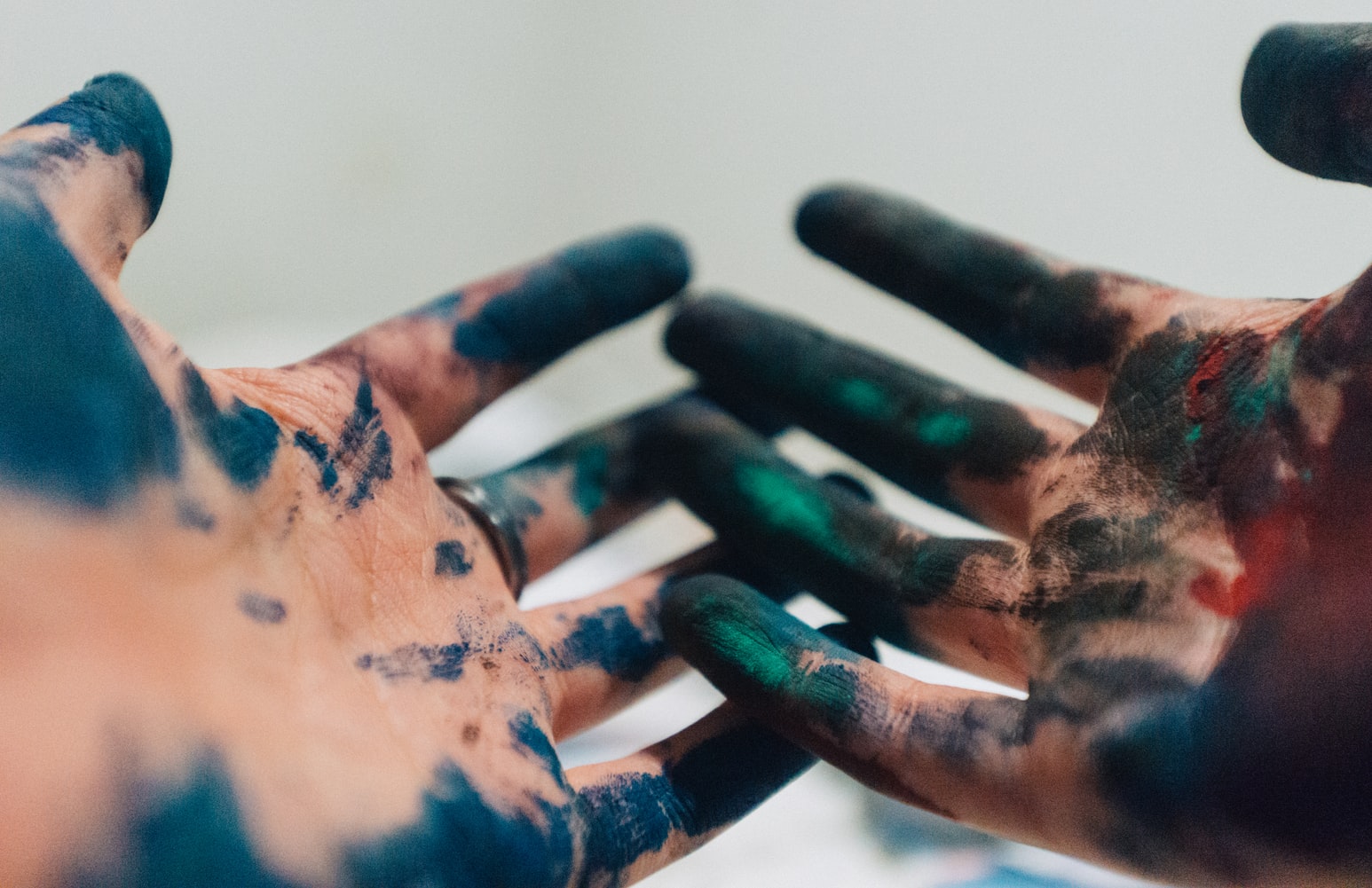 Mindfulness Through Paint
Today, pressures and stress come from everywhere. This can create great tension and feelings of being on edge. Through grounding ourselves and noticing our breath we can shift not only our perspective but also how we respond to these stressful situations. During this workshop we are going to be exploring mindfulness through painting and looking closer at moments in our lives where we have been grateful.
In this workshop we will use painting in collaboration with breathing to allow us to pause for a moment and remember the good moments.  Through painting we will express our grateful memories, translating thought onto paper letting go of restrictions to develop feeling grounded and free.
Overall, the undiscovered healing power of painting provides so many benefits, including relieving stress, improving our mood, improving our problem solving and concentration, everything we need in order to boost the quality of our day and health overall.
About the Host
Gabija Janickaite (Gabby) is a first year student studying Fashion Buying and Merchandising who uses her creative side to express herself in many shapes and forms beyond her degree. 
 Despoina Venizelou is a Masters student studying Fashion Buying and Merchandising Management. She enjoys creative projects and helping people get together through art practice.
https://www.instagram.com/despoina_venizelou/
https://www.linkedin.com/in/despoina-venizelou-4716851a6/
https://www.youtube.com/channel/UCFKGXHzLo6Tf_W3N014tjBA
You will Earn 3 RISE points
*TICKETS WILL BE RELEASED IN LINE WITH BLOCK 4 TIMETABLES*
*To hear about tickets first, sign up to our weekly digest*