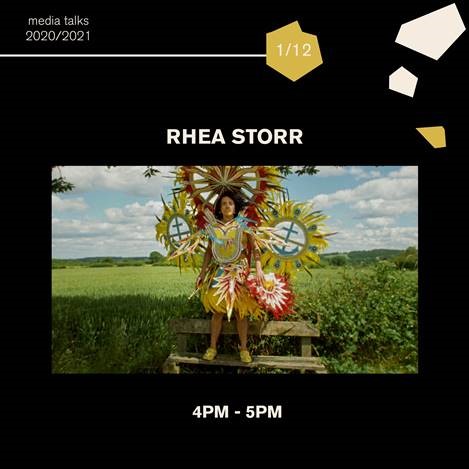 Media Talks: Rhea Storr
Rhea Storr is an artist filmmaker who explores the representation of Black and mixed-race cultures. Masquerade as a site of protest or subversion is an ongoing theme in her work, as well as the effect of place or space on cultural representation. On occasion she draws on her own rural upbringing, and British Bahamian heritage. Rhea Storr often works in 16mm film; she considers that analogue film might be useful to Black artists, both in the aesthetics it creates and the production models it facilitates. She considers the ways in which images fail us or are resistive.
—
Media Talks is a series of conversations with outstanding multi-media practitioners, with a focus on diversity, of race, gender, culture and approaches to practice. In developing a distinctive approach to their work, each of these artists has evolved an unconventional and unique career model.
Once you have registered for the event the eventbrite link will appear.