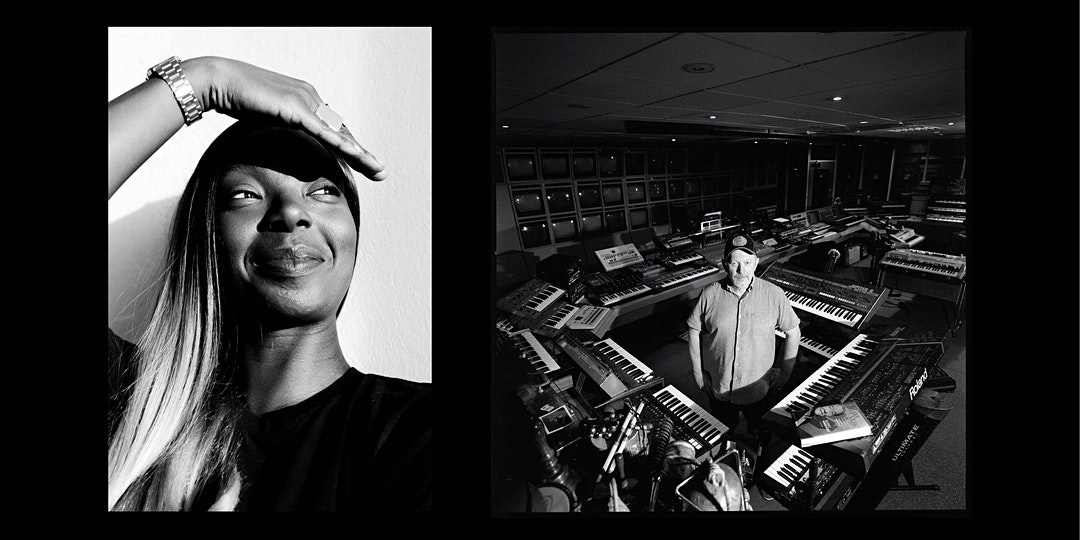 Media Talks: Henrietta Smith-Rolla & Graham Massey
In conversation on sound and film and the creative journey that led them both to scoring, among others, BAFTA nominated and winning films.
Ghanaian/Russian/German artist, BAFTA-nominated composer, producer, and DJ based in Manchester, UK. Her polyrhythmic compositions integrate a wide array of musical genres, including Afrofuturistic electro and techno, classical solo piano and Detroit legacy house; all memorable journeys into deep, abstracted sound.
Henrietta Smith-Rolla has written and performed scores for films and documentaries including the BAFTA nominated 'Kamali' about a young girl skateboarder in India, and a live rescore of renowned earth documentary 'Baraka' at The Royal Northern College of Music. Her rescore for 'Baraka' is part of her second release on Skam in Autumn 2020, where the piece takes on new therapeutic meaning away from its original life as a live performance.
Presently, Henrietta is working together with visual artist Michael England (SKAM, Demdike Stare) on centring movement, body and action in footage and 3D work, which will hopefully premiere in early 2021.
Graham Massey is probably best known for the pioneering work of 808 State, who took the energy of the early UK rave scene into the pop charts with several uncompromising top 10 singles and albums in the 1990s. 808 State returned to International touring in 2018 to celebrate their 30th anniversary with the release of a new critically acclaimed album "Transmission Suite" in 2019.
Graham trained as a sound engineer at Manchester's School of Sound Recording in the mid 80s when he was producing records as Biting Tongues for Factory Records and working as a live sound engineer at the Boardwalk Club. Studio experience allowed him to work as a producer and remixer for people as diverse as Bjork, Quincy Jones, Primal Scream, David Bowie, The Stone Roses, Goldfrapp