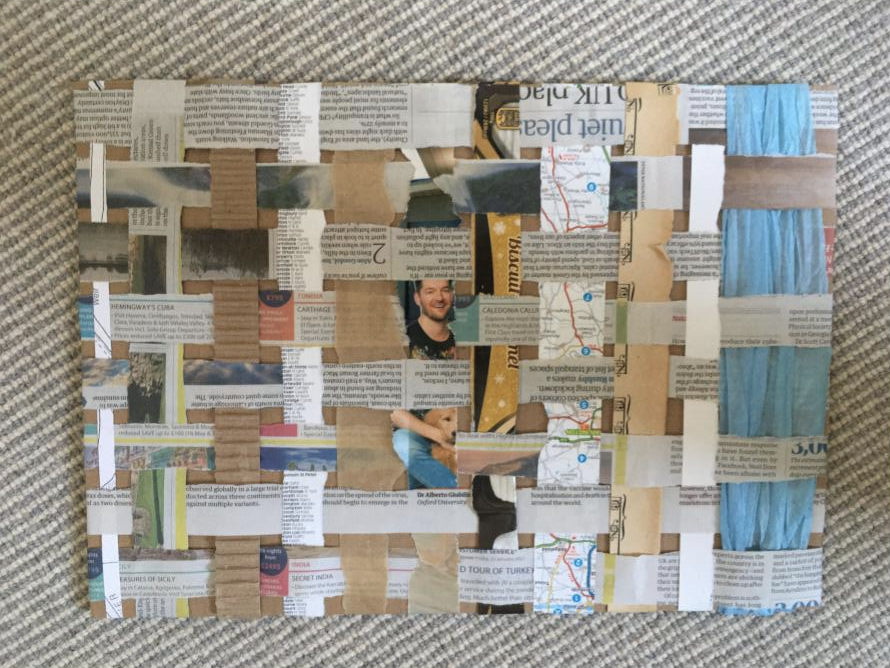 Make Art from Recycled Materials
During this hour long event you will learn a number of ways of making art from recycled materials at home. You will investigate creative journeys through use of newspaper, magazines and cardboard and be inspired to develop your own ideas. You will explore ways to play with materials and learn basic techniques including paper weaving.
Beginners are more than welcome and the emphasis is very much on the process and not necessarily the product. The aim of the workshop is build confidence and motivation and to offer an creative outlet that can be further explored or developed in your own time. You will also of created a couple of interesting outcomes. After taking part you will definitely think twice about discarding any so called rubbish!
About the Host:
Moya Fox- Currently studying for an MA in Fine Art while teaching art to adolescent in patients who suffer with mental health conditions in hospitals. Previously I have worked as a lead artist/workshop facilitator with Stockport Arts and Health. During this time I created, delivered and evaluated ceramics sessions with geriatric patients in hospitals. I have previously also delivered ceramic projects to adults at The Brindley Arts Centre in Runcorn. As part of my MA I am working towards a funding unit and will be putting together a proposal to facilitate online workshops with adults with learning difficulties. I love working with people, inspiring, motivating, encouraging creativity and exploring ideas often in a two way process.
You will Earn 3 RISE points