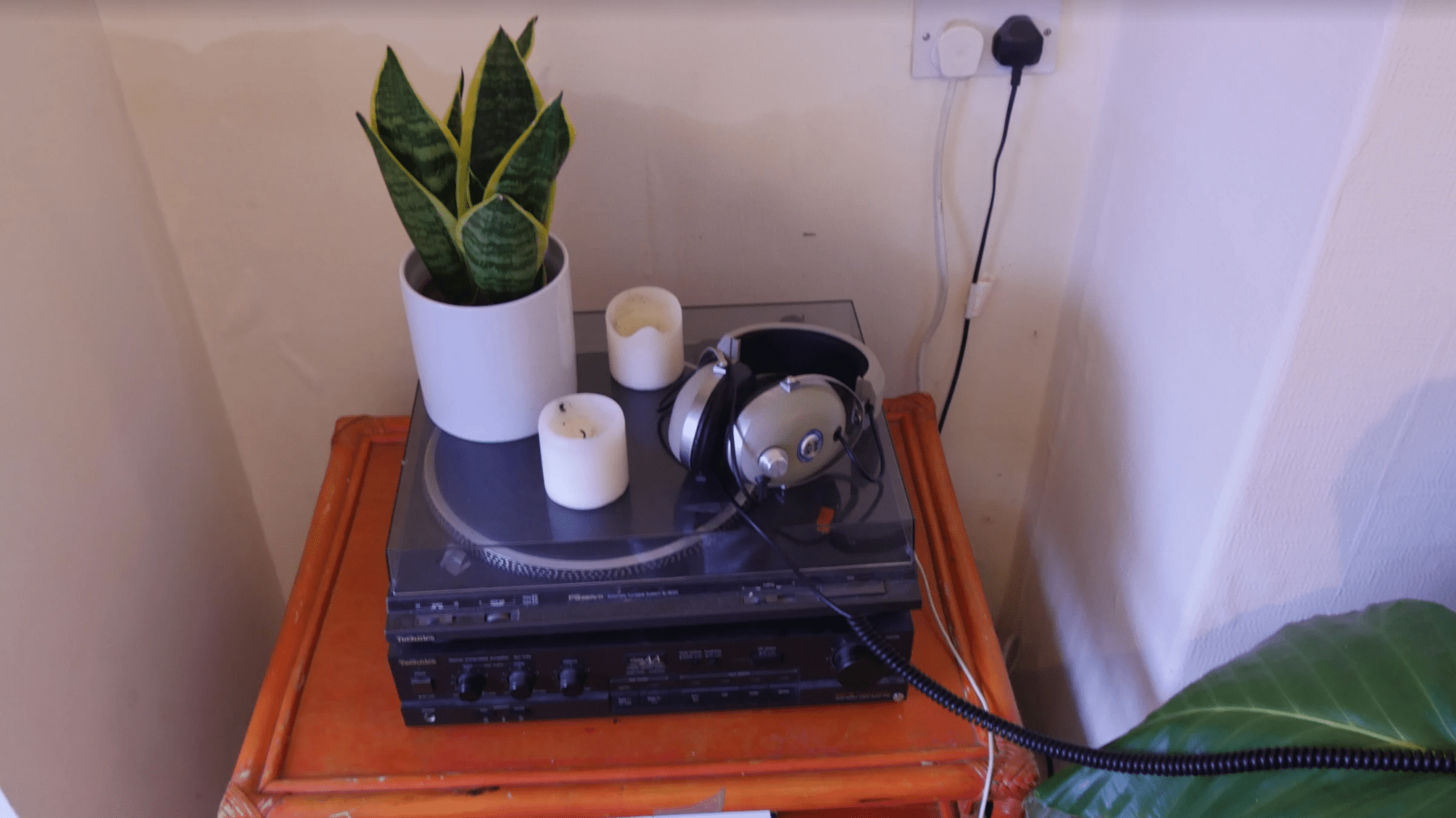 Listening to your home
We often think about how we decorate our home visually, but do you ever think about what your home sounds like? The workshop 'Listening to your home' is a sound based wellbeing workshop that will heighten your sonic awareness within your own four walls. We will take time to reflect on what sound is and what it means to us. We will go on individual soundwalks in our homes and share our findings with each other.
Not only will this workshop raise your sonic awareness of your immediate surroundings, it will also give you the chance to be mindful and notice which sounds you like, but also which sounds you dislike.  Maybe you might even want to 'redecorate' your home sonically, for example oil a squeaky door that annoys you or simply mute your phone. Or maybe you live in an old house and you realise how much you love the creaky sounds the stairs make.
Tune into this sonic journey if you're curious about listening to your home in a new way! 
Latecomers are welcome to join the session, but might need to wait a few minutes until we finish the current exercise, so I can bring them up to speed with where we're at. I would encourage everyone to have their cameras on as it is nice to see who else is in the workshop, but it is absolutely fine to turn the camera off should you prefer that.
About the Host
Markus Hetheier is an electronic music producer, sound artist and research student. When wearing his electronic music hat, he is performing under his stage name Industries that links the post-industrial past of his German hometown to Manchester. Here, he started producing and releasing his electronic music following his studies at the School of Electronic Music in 2018. His music explores and subverts musical structures and ranges from field recordings, distorted sounds to harmonic melodies and large beats. As sound artist he has an interest in soundwalks and field recordings and collaborates across disciplines and industries. His sound work ranges from sound art, audio-visual collaborations to workshops and podcasts. He recently started his practice-led PhD at the Manchester Metropolitan University where he is working on an interdisciplinary digital media project which will explore the relationship between Manchester and the self through soundmaps and psychogeography. The outcome of the project will be a dissertation, a digital soundmap containing his electronic music productions and a workshop series. Leading up to the workshop series as part of his research project, he is testing sound based workshop models with a focus on mindfulness and wellbeing through Manchester Rise.
https://www.linkedin.com/in/markus-hetheier/
You will Earn 3 RISE points
*TICKETS WILL BE RELEASED IN LINE WITH BLOCK 4 TIMETABLES*
*To hear about tickets first, sign up to our weekly digest*