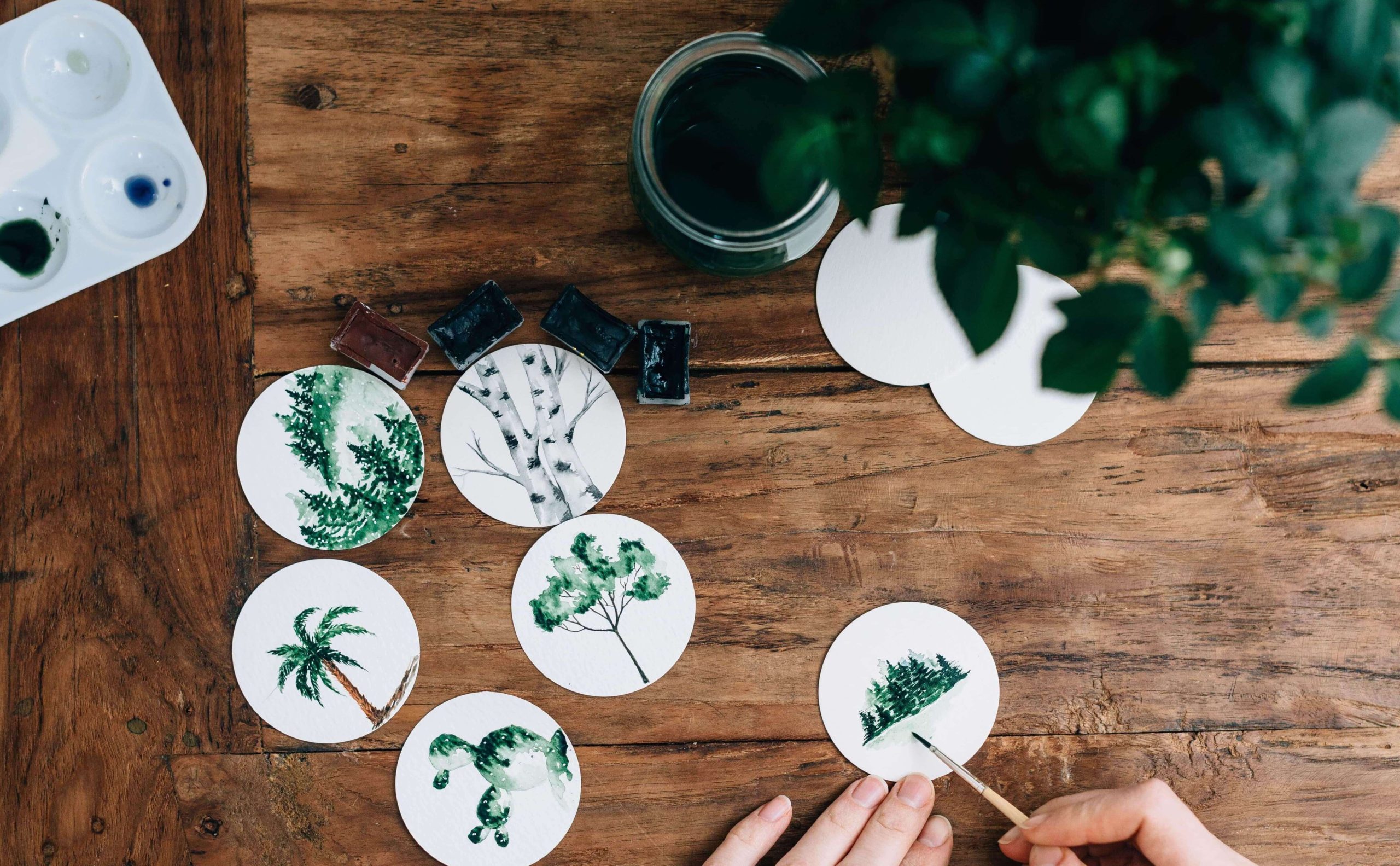 Grow Your Own/ Print & Poem
Support your wellbeing; learn how Nurture your own seeds, Create a poem and frame your own print. 

Join Anjum Malik and Natalie Linney in two workshops grown together exploring themes of Nature.
You can be a keen gardener, poet or print maker or a complete beginner at all three, this workshop will show you how to plant your own food, write a poem about it and come away with a print you can put on your wall.
In addition to attending this event, you will also be sent a 'Seed Package' Full of useful goodies to use in the workshops.
Additional Items to be sourced before the workshop:
A plant pot to

grow

your

seeds (you can get creative with this and use cups, mugs, pots.. or even make

your

own

!)
A hammer or small rock (something heavy with weight) about the size of

your

palm

A cutting mat or a chopping board or any hard surface you can hammer onto that won't cause any damage.



A towel or piece of cardboard bigger than

your

cutting mat or chopping board
A broad selection of 10-20 leaves, flowers or weeds that are not too firm but not too soft (ferns work really well). Make sure you take at least 2 of each leaf / flower you want to use – one to experiment with then another for

your

final

print

. Collect them the day before the workshop at the earliest so they stay fresh. These can be collected during

your

daily exercise.


Masking tape

A black Biro or fine liner




Access to water

A cup & plate
About the Hosts:
Anjum Malik is a British Pakistani poet, script writer and filmmaker, she is also a senior lecturer in creative writing at Manchester Metropolitan University.  Anjum is inspired by food, from growing, picking, preparing, cooking and eating it. She writes food poetry and drama and teaches how to carry out this culinary creativity.  She also writes drama for BBC regularly, and specialises in working with hard to reach groups enabling their own creative writing and writing their stories.  Over 80 of her scripts have been produced, transmitted and/or preformed, her poetry is in numerous anthologies as well as her own collection.
Natalie Linney is a Manchester based artist and educator exploring textile, form, pigment and print.
In her practice, Natalie utilises ancient dyeing techniques with natural and man-made objects found in the contemporary urban environment to produce entirely unique pieces. Working with traditional methods, she creates striking and delicate patterns which emerge in unpredictable ways to reflect the materials used and the place in which it was produced.
Through the deliberately slow and sensitive process of natural dyeing and the hyper-local, seasonal approach to textile printing, Natalie draws attention to the globalised, alienated and exploitative practices of the textile industry. By rooting her practice in locally sourced found materials and the contemporary, creative use of ancient craft methods, her work seeks to challenge the disposable textile culture that has emerged in recent years.
Agent: Georgina Ruffhead:  www.davidhigham.co.uk/filmclients/anjum-malik/
Website – https://www.talielinseed.co.uk/
Instagram – @talielinseed
You will earn 5 Rise Points for attending this event.
We Encourage students to use our Waiting list, Please make sure to Cancel your ticket if you can no longer attend.