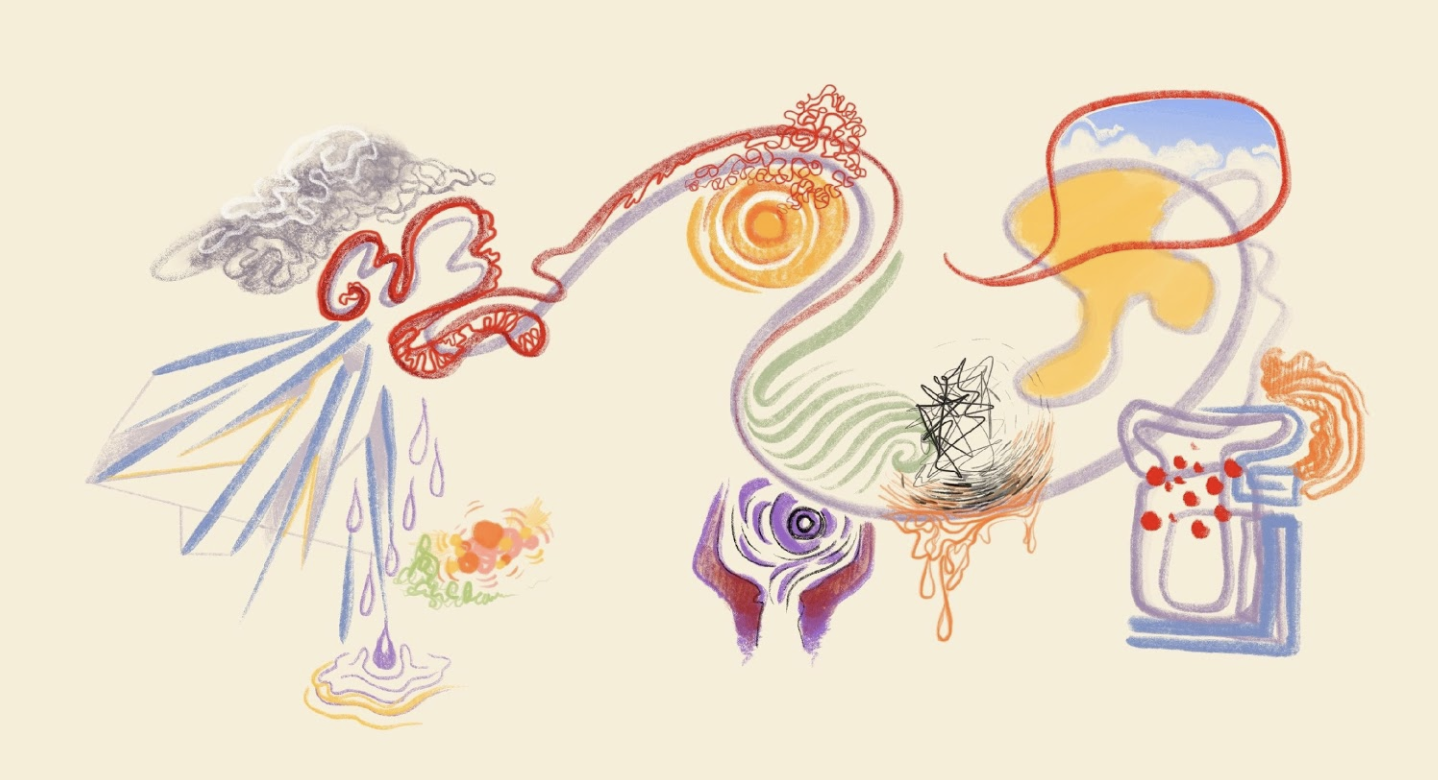 Drawing Sensation
This workshop focuses on using visual language to better embrace emotions and sensations, using visualisation to promote representation and creative curiosity. You will be led through simple writing and drawing exercises that have an emphasis on using everyday objects and experiences to produce something visual that has personal value.
You are asked to bring along paper and tools for mark making and note-taking; pens, pencils and colours if you have them. No prior drawing experience is required – there is no emphasis on technical skill!
The nature of this workshop means that you are asked to turn your camera on. I invite you to imagine that we are all in a classroom together.
Please bring:
Paper, Pencil/pen, Coloured pencils/pens/markers
About the Host
My name is Rosie and I am a Fine Art student currently on a gap year before entering my final year of study in September of 2021. My practice is centered around using stop-motion animation and colour to represent my experiences living with chronic pain in a way that is approachable and de-stigmatising, with the hope that my work may open up dialogue around acknowledging/being at peace with the commonplace nature of struggle/pain in the lives of less able-bodied people. This workshop aims to share some of the techniques I use in my own practice that have helped me greater appreciate and own my disabled identity.
https://www.instagram.com/__rosie.art/
You will Earn 3 RISE points
*TICKETS WILL BE RELEASED IN LINE WITH BLOCK 4 TIMETABLES*
*To hear about tickets first, sign up to our weekly digest*