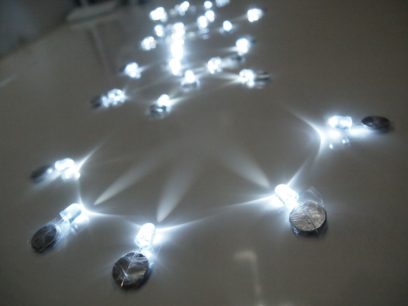 LED Lanterns
Learn to make LED lanterns for your home!
Get hands on and learn to make an LED lantern using a very simple circuit with just 2 components, a coin cell battery and an LED. Once you have mastered this simple process we will explore various methods of expanding upon your simple light to add on/off switches, create paper lanterns, and add magnets to distribute them around your home or neighbourhood.
As this is an interactive workshop, a goodie resource pack will be sent to you prior to the event taking place.
Please note, bookings for this event are now closed. 
For this event, you will earn 3 Rise points to add to your portfolio.
To learn more and access the full range of our opportunities, including this one, register for Rise here.
Sold out!