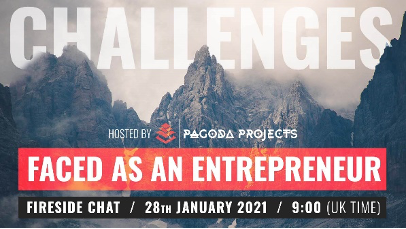 Challenges faced as an Entrepreneur / Fireside Chat Q&A (Pagoda Projects)
Key concepts of entrepreneurship and its application in the recognition and exploitation of product/ service/ process opportunities. 
Key concepts of innovation and the issues associated with developing and sustaining innovation within organizations. Understanding the AUS/China geopolitical climate. Consider the ethical and environmental issues and responsibilities which entrepreneurship take into account when making decisions. Consider a range of stakeholders to deliver creative and sustainable solutions to specific problem.
A fireside chat is an informal yet structured interview between a Pagoda Projects moderator and a guest. It's a unique opportunity to uncover the speaker's personal stories and ideas. We will cover some of the challenges and opportunities of opening a business in Asia, as well as cultural & cusiness differences between Australia & China.
Speaker:
Andrew White – Resources Analyst at Curran & Co. His passion is to identify and promote high growth investment opportunities in the natural resources sector so that his clients can maximise investment returns.
He spent almost seven years living in Mainland China in both technical and managerial roles. This has given him unique language and cultural knowledge, allowing him to understand the context behind Chinese decisions and behaviours. Additionally, his technical experience in mining and resources allows him to identify listed companies that are mispriced and have the potential for significant cash flow returns.
He is always on the path of growing himself and working towards his potential. He invests his time in continual learning and doing what he can to help others achieve their dreams and goals.
About the Host
Pagoda Projects are building the world's largest and most inclusive work experience opportunities and cultural immersion programmes, from our home city of Manchester!
Recently, Pagoda Projects have developed an innovative and digitally delivered skills programme, with several key components and a strong focus on improving student's cultural fluency and employability skills by delivering weekly live online events.
Manchester Met students will be invited to Pagoda's exclusive events that offer direct access to high level speakers summarising their industry knowledge and experience, across a huge variety of topics and event formats.
Pagoda welcomes all students, regardless of their academic background and the course they're enrolled onto, with confidence that each events are enjoyable, very relaxed and highly informative.
Website: https://pagodaprojects.com/
You can book this opportunity directly with Pagoda via this link – they will let us know who we need to award points to