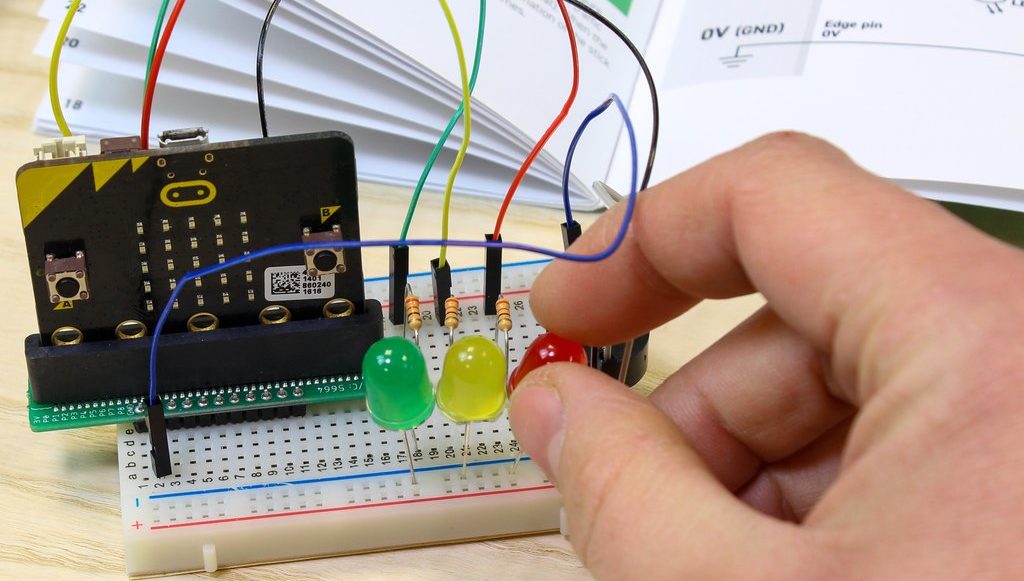 Basics of Physical Computing
Learn to create inventions with LEDs, sensors and other inputs and outputs. We'll provide you with package of kit including a Micro::Bit and various components and a bespoke online course you can follow at your own pace. At the moment, we can send out 50 kits (and no more than one per flat), but we're working to secure more supply soon!
By signing up to this event, you will be booking a delivery of a getting started kit to your flat. You'll then gain early access to our 'physical computing' online course which can be completed at your own pace.
The opportunity is provided by Man Met Rise – an innovative programme which enables students to gain recognition and credit for extra-curricula learning. To join, learn more and access the full range of our opportunities, register for Rise here.
Attendees with earn 5 Rise Points, which can contribute towards transcript recognition, and even course credit, for extra-curricula learning.
Once you have booked a ticket, the event link will appear here. You'll also be emailed with the link on the day of the event.