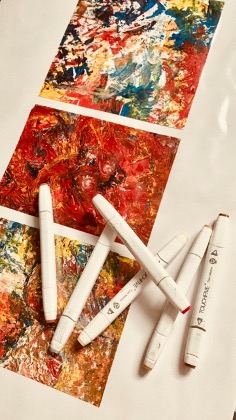 Art is Where the Home Is
This workshop takes notice of the uncertain season that we are facing. It utilises art as a reflective practice to promote audiences to voice their experiences. There will be a focus on how we can utilise art as a way to promote positivity and discover ways we can use art as a form of relaxation.
For this workshop you will need to bring:
Pen &/or Pencil (colours and different materials great, but not essential)
Paper of any kind
A ruler, or something to draw a straight line along.
Something round, like a glass or mug, that you can draw a circle with.
Instagram @simplyartandwellness
The opportunity is provided by the School of Art and supported by Man Met Rise – an innovative programme which enables students to gain recognition and credit for extra-curricula learning. To join, learn more and access the full range of our opportunities, register for Rise here.
Attendees with earn 5 Rise Points, which can contribute towards transcript recognition, and even course credit, for extra-curricula learning.
Once you have booked a ticket, the event link will appear here. You'll also be emailed with the link on the day of the event.