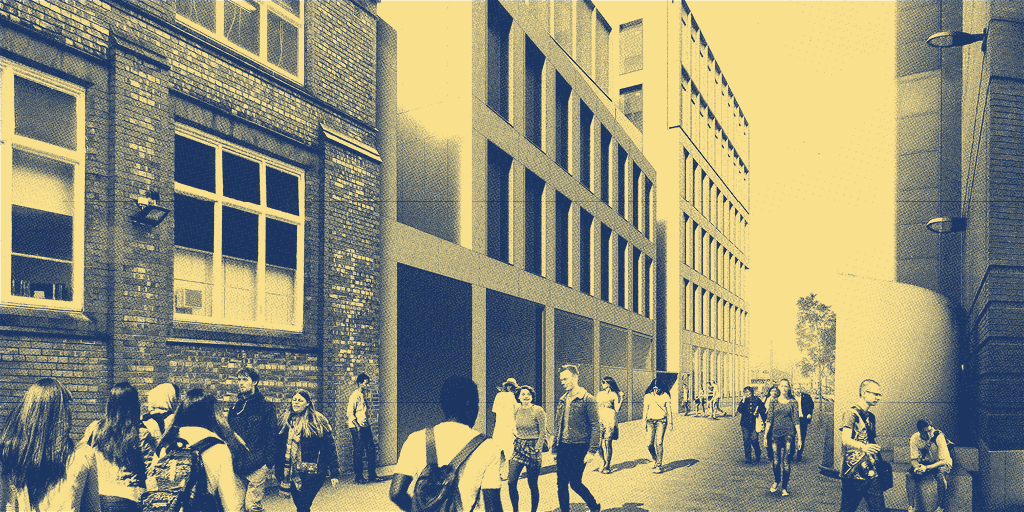 A Collaboration with the Manchester Poetry Library
Manchester Met's exciting new poetry library is offering an invitation to all disciplines to work on negotiated projects for Rise in our Third Term period.
In Brief…
Open to All – This internship opportunity is open to all students, we encourage applications from all disciplines.
New to Poetry – It doesn't matter if you don't already have an interest in Poetry, or you do. This is your chance to learn something new.
You Decide – This internship can be whatever you want it to be. It can be moulded to you and your skills.
Earn Rise Points … 300 for completion of a negotiated project
Detailed Information
"In 2021, Manchester Metropolitan University will open the North West's first public poetry library, with the mission to make poetry available to everyone. The Poetry Library will work closely with students, staff and the public to curate its collection and to coordinate activities that reflect the city and region's many languages, dialects and cultures. Specialisms will include poetry in recording, poetry in community languages, poetry and collaboration, poetry and place and poetry for children. The Poetry Library will be located in a new Arts and Humanities building on the Oxford Road, and is currently running a digital events programme."
The Poetry Library is keen to work with students across the university from English and the Humanities to the Sciences, Education, Health, Business; whatever your discipline, there are ways you could become involved in their work.
It does not matter if you do not have an interest in poetry or maybe you are new to the poetry scene. This is a chance for you to learn and expand your knowledge. This is an opportunity to create the experience you want to have. With plenty of opportunities, anyone can make this internship their own, with the chance to mould this internship around your skills and abilities.
The Poetry Library's open internship programme, will take place between the 24th May and 24th June, and provide the opportunity to earn a full 300 Rise Points for sustained involvement.
Please note, that this activity is available by expression of interest. When you book a 'ticket' you will be asked to give us a very brief account of why you would like to take part. We will try to make as many places available as possible, but if it is very popular we will need to prioritise based on these expressions of interest. The deadline for expressing your interest is April 15th.